Registration is closed to reserve your apple pie … Our apple pie order has been placed with the baker! Thank you for your participation.
If you reserved a pie, please see directions to our home below. We'll be out front to hand you your pie this Friday, July 3 between 3:00 – 6:00 PM. 
For the past several years the Christensen Realty Group has sponsored the Annual Spirit of the 4th Parade and Music in the Park. Covid-19 has changed what we can do, but it has not dampened our love of country, our desire to celebrate this holiday, or our commitment to giving back to this wonderful community.
We'd love to celebrate with you!
This year, we are sponsoring the Spirit of the 4th Drive By Pie Pick Up & Food Drive
We are giving away an

Apple Pie

 

to the first 200

people

who reserve a pie …

(We're sorry, registration for a pie is closed!)
One (1) pie per household please.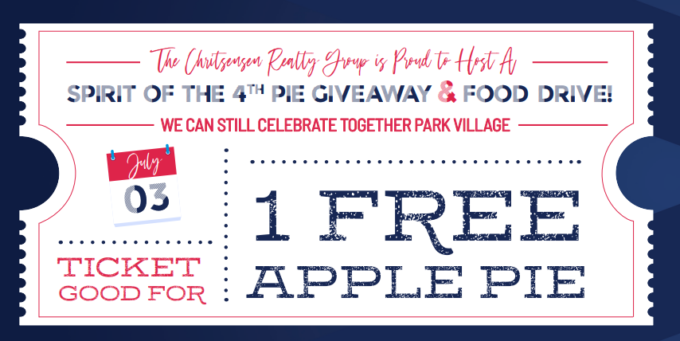 This is not just a Pie Pick Up, this is a Celebration and a Best Car and/or Pet Decoration Contest, too!
In addition to tables loaded with apple pies, our home will be decorated and our favorite patriotic music will be playing for your enjoyment. We'll also have a
Who Can Decorate the Best Red, White and Blue Car, and/or Pet Contest.
We'll take photos to post on our website and our panel of judges will choose the winner. The winner will receive a Spirit of the 4th Award along with a $100 bill from the Christensen Realty Group!
Contact Deb at 858-869-9035 or deb@christensenrealtygroup for any questions
Pie Pick Up and Food Drive Details
RSVP By: Sunday, June 28, 2020 – please complete the form at the bottom of the page
Pick Up Date: Friday, July 3, 2020
Pick Up Time: 3 – 6 PM
Pick Up Location: Dan & Deb's home – 8202 Cichlid Way in Park Village

(see directions below)
Bring: Your Apple Pie Ticket and 2 non-perishable, non-expired food items to benefit Friends & Family Food Connection – ffccsd.org   along with your decorated car and/or pet! Thank you!!!
***

Food Items Needed

***
Peanut Butter & Jelly (16 oz)

Healthy Snacks

Canned Corn

Boxed Mac & Cheese

Canned Fruit

Canned Tuna/Chicken

Directions to Dan & Deb's Home: 8202 Cichlid Way. SD. CA. 92129
From Park Village Rd turn on Darkwood Rd. Turn right onto Borzoi Way, left onto Crisscross Ln, Left onto Cichlid Way. Exit Cichlid Way either left or right onto Darkwood Rd.  ***If at all possible, Please Do Not Enter Cichlid Way from Darkwood Rd*** Thank You!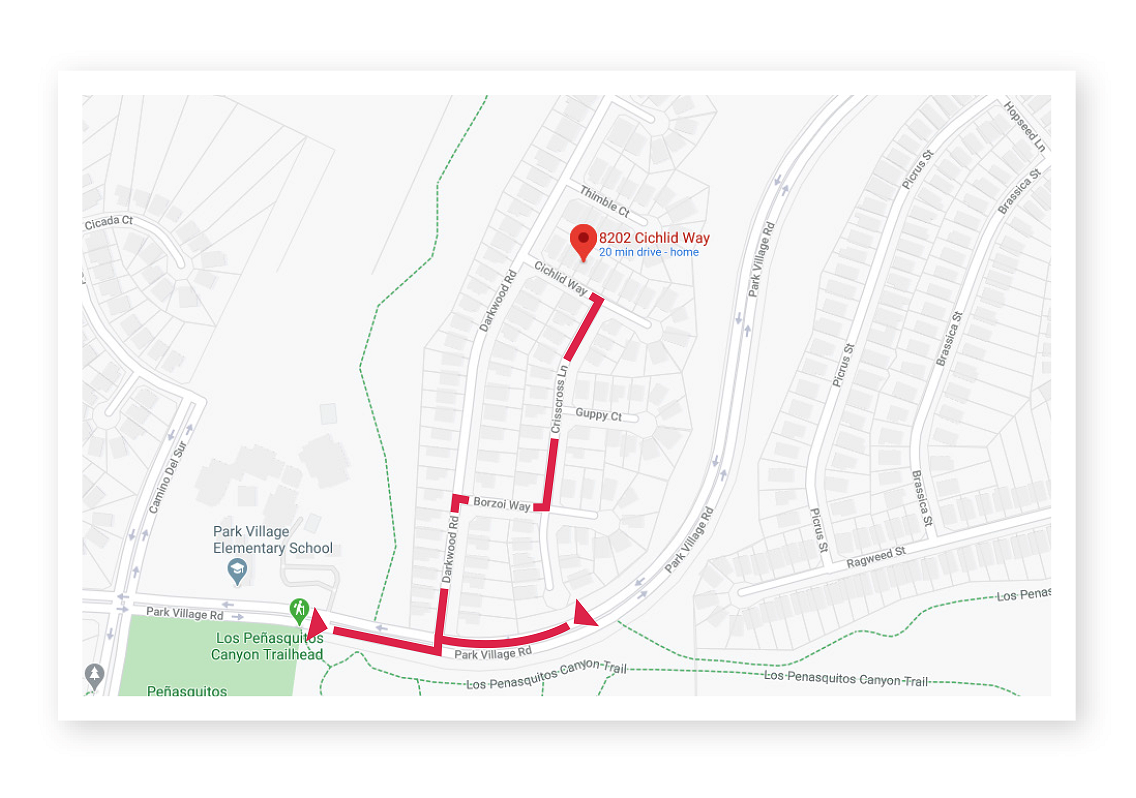 Reserve Your Spirit of the 4th Apple Pie Now!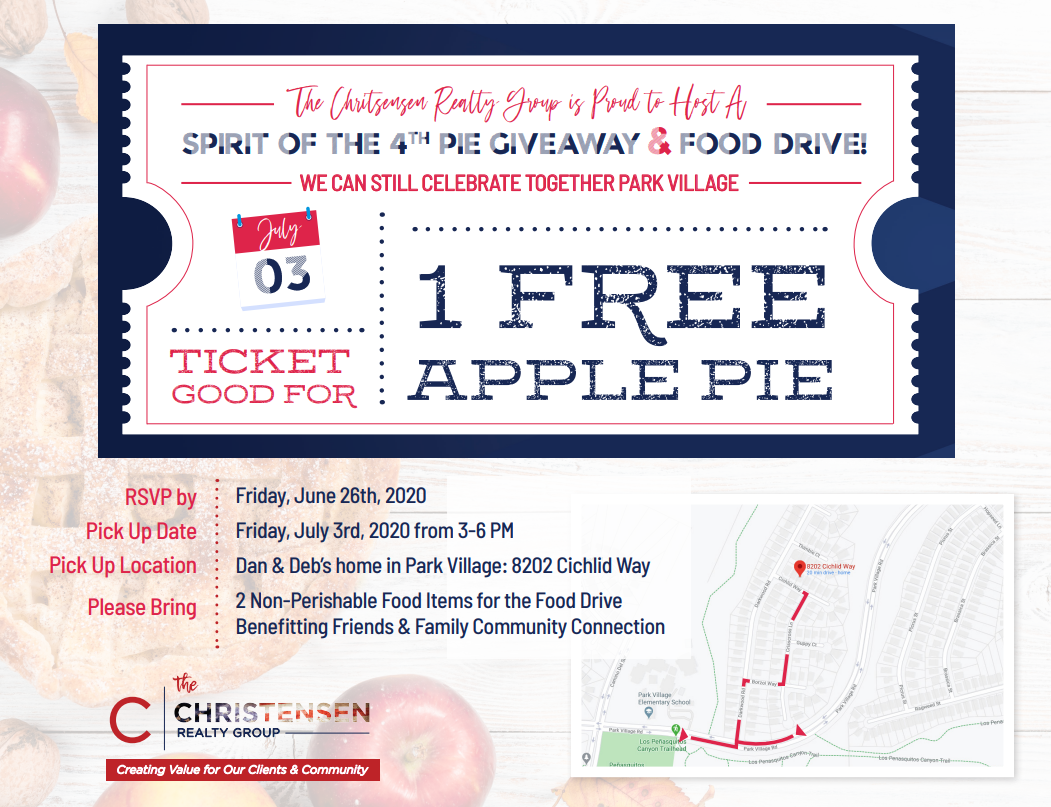 We look forward to seeing you as you drive by our home on Friday, July 3rd. Come decked out in your most festive RED, WHITE and BLUE. Decorate your vehicle, yourself, and / or your pet!