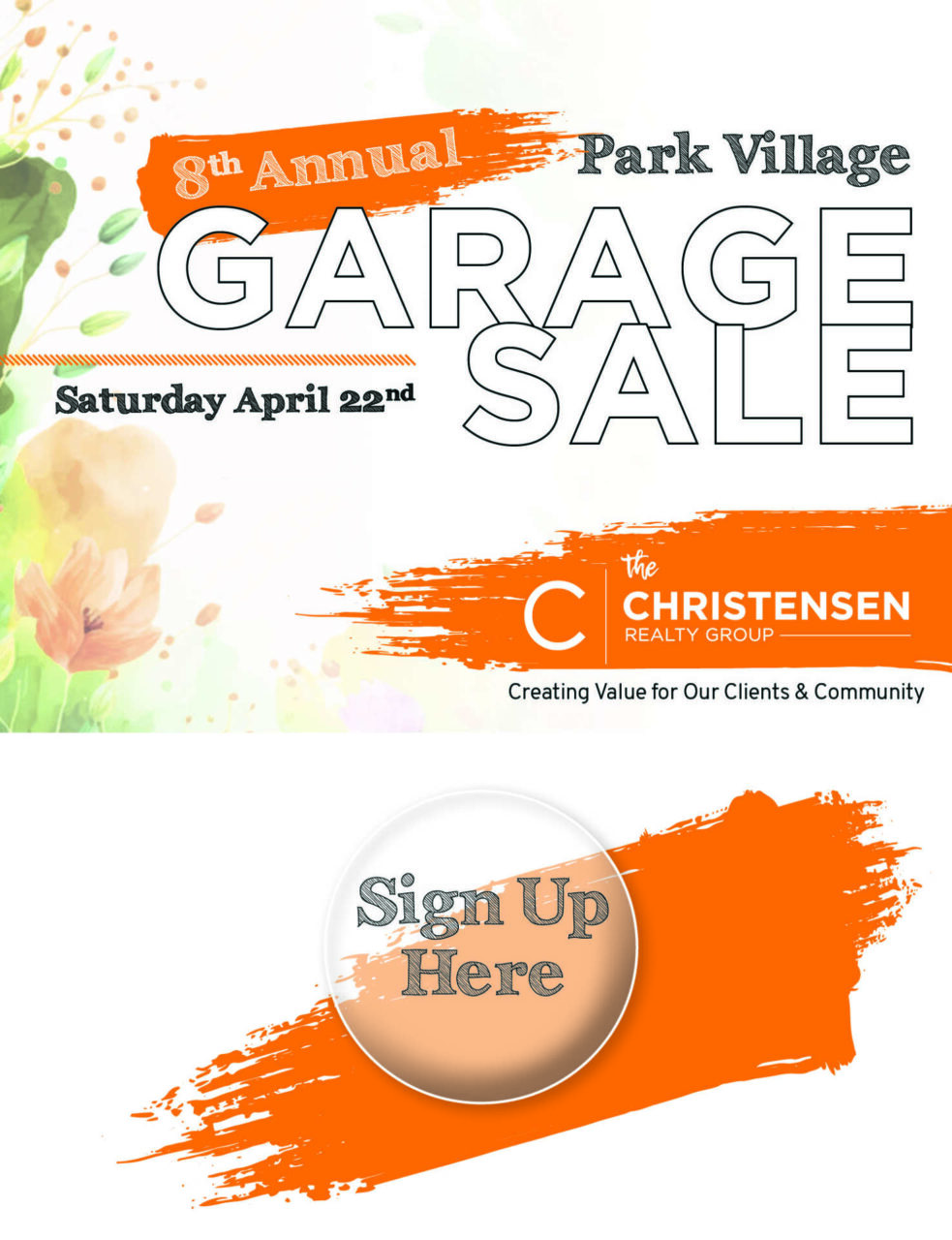 The Christensen Realty Group is sponsoring our Bi-Annual
Park Village
Garage Sale Saturday, April 22.
In an effort to ensure good traffic to every participant,

CRG is limiting registration to the first 60 registrants who register by Sunday, April 16 or as long as spots are available. If you want to participate we encourage you to sign up by completing the form below as soon as possible.

 
All participants will receive the following:
Early morning Rise 'n Shine Goodies

Advertising on Craigslist, Garage Sale Finder, and YardSale.com

Directional signs to every home

Community map showing every location & highlighted sale items

Tips for planning and organizing a successful garage sale

Charity pick up contact info for what you don't sell
Please complete the following registration form. If you have trouble, please email johanna@christensenrealtygroup.com or call 858-869-9035.
Park Village Community Garage Sale Registration – Saturday, April 22