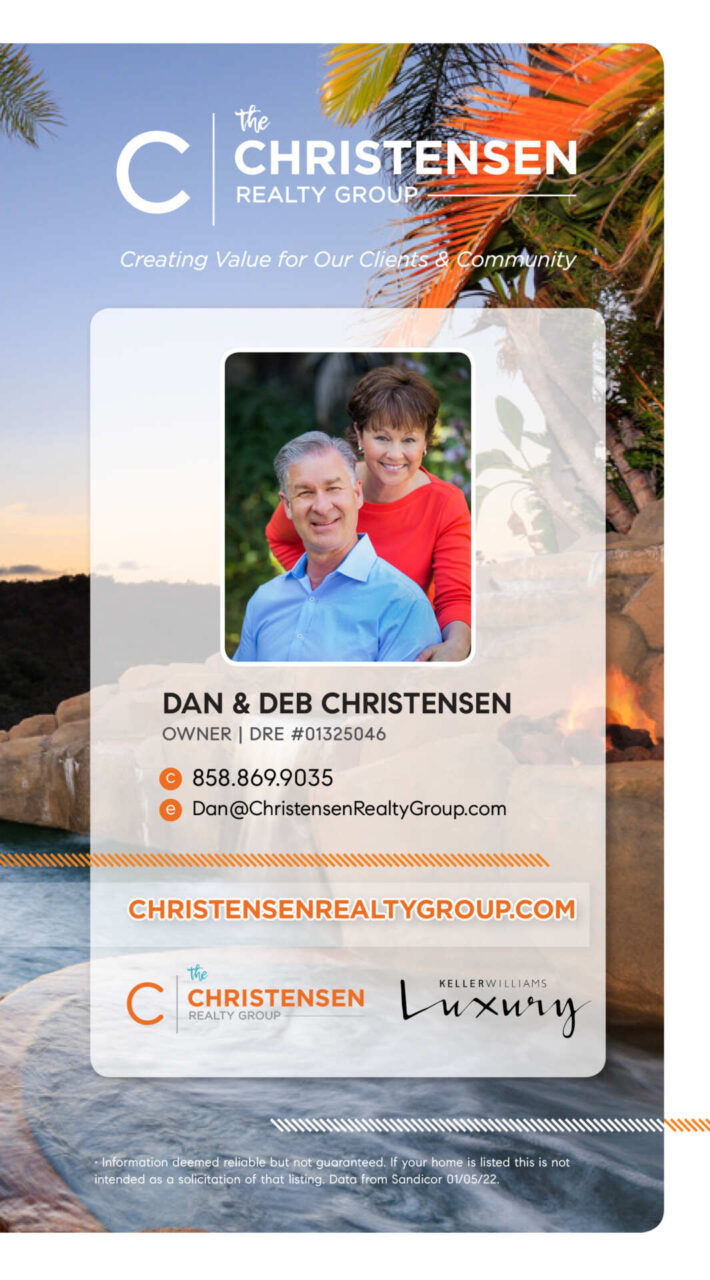 The Christensen Realty Group is COMMITTED to creating value for each individual client, as well as, the PQ community. Dan & Deb have lived in the Park Village neighborhood of Rancho Peñasquitos for 30 years! They raised 4 kids here … all growing up within the PQ school system, playing sports, cheerleading, working and playing in the community.
Their life, play, and work is deeply tied to this community. Their weekly email focuses on news YOU can use … what's going on in the community, homes for sale, specific market news, community events and more.
View some examples below and subscribe by completing the form. They will never sell or give away your information, nor will they "spam" you. You can be removed anytime with a simple email request.
Subscribe to The CRG Weekly Community Email List:
Meet Our Fantastic Team: Meghna Surana, CRG Director of Sales, Dan & Deb Christensen, Owners, Ryan Broley, Listing Manager, Jessica Peressini, Director of Operations, Johanna Christensen, Buyer's Agent, Client Concierge, and Events Coordinator.