This is the story of a beautiful home, the family who lived in it, and their open door to the world.
The Mid-1970's: Jimmy Carter was in the White House and San Diego had just passed the 1.5 million population mark. Star Wars, Saturday Night Fever, Fleetwood Mac, and a thing called Atari "gaming console" were popular. Chevy Impala and Ford LTD ruled the car market and gas was .65c a gallon. Women wore sundresses, gauchos, and vests with boots, and wanted "feathered hair" like Farah Fawcett. Guys wore patterned polyester shirts and flared pants, sweaters, and chunky shoes. Personal computers were a new concept, and no one had heard of the internet or "streaming". If you wanted to watch a popular television show like "Happy Days", "M*A*S*H" or "Three's Company", you had better be in front of the TV when it came on once a week.
Aerospace contractors were a huge economic driver throughout Southern California in this era. The industry attracted smart people like Bob R from Michigan. He was fresh from college with engineering credentials and moved to California for a job at General Atomics in La Jolla. It was there that he met hometown girl Joni. They married, started a family, and eventually made their way to North inland San Diego when it was exploding with new communities and opportunities in places like Rancho Peñasquitos, Rancho Bernardo and Scripps Ranch. In 1977 the R's moved to a brand-new home on Paseo Ajanta in Rancho Peñasquitos where they raised a family and lived until 2004.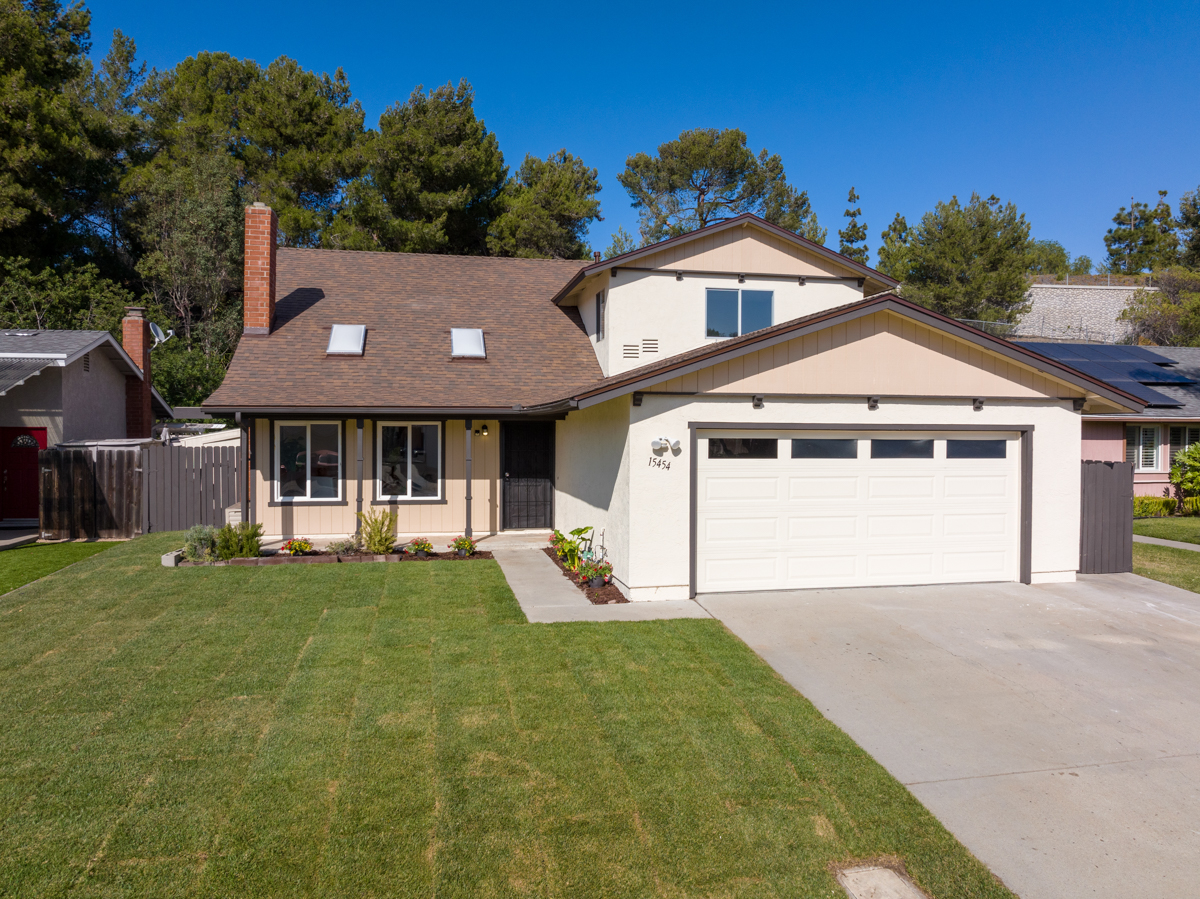 The home was inviting, with a classic, family-friendly floor plan, modern open stairs (think "Brady Bunch" house) and a generous eat-in kitchen opening to a grassy backyard that was ideal for kid adventures and family gatherings.
When their children were in middle school the R's began hosting international exchange students who lived in their home while attending an American school. It had always been the desire of Bob and Joni to open their home and life to others, to bless and be blessed by the experiences they would share. They welcomed students from Spain, France, Germany, Thailand, Brazil, England, Japan, China, and Sweden. Students lived with them like family for anywhere from a few weeks up to a few years! A student from Japan lived with them for 4 years while earning a bachelor's degree at the University of California, San Diego.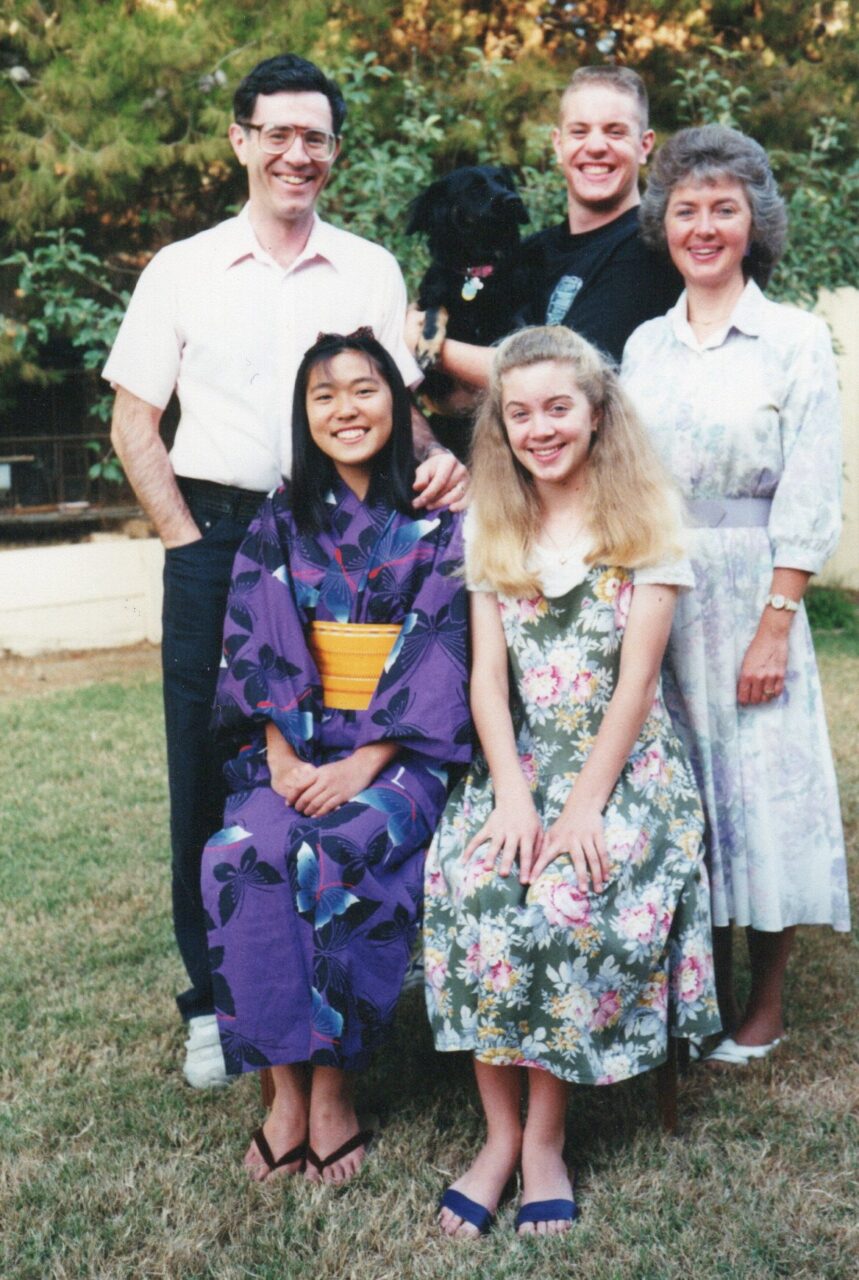 The foreign students became extended family and to quote Joni, "Our home was like an open door to the world." There were visits to San Diego from grateful parents and the R's used their vacations to visit students in their homeland. Over the years they have stayed connected with many of them, exchanging news of milestones, marriages, moves and babies!
The R's children graduated from high school in the 90's and went on to college. Bob's career continued to advance, and he and Joni frequently traveled around the US and Washington state where his consulting work often led them. The home in San Diego was still the seat of their family and memories but it was unclear whether they would return to live there permanently. In 2004 they decided to rent out the home and permanently move to Washington.
Once the decision to rent out the San Diego house was made, Joni and Bob saw it as another opportunity to bless someone. They knew their home and neighborhood could be a haven for any family that lived there. They set a reasonable monthly rent and had long term renters; the first staying for 7 years and another for 10 years. The stability made possible by the R's generous philosophy made a world of difference for these two families who lived at Paseo Ajanta and were able to send their children to top schools, advance in their jobs, minimize commute time and plan for their future.
When the second long-term tenant moved away at the height of Covid-19, the R's daughter suggested selling the home. Managing the maintenance of the home from a distance was getting harder and they all agreed that the increasing home prices presented a window of opportunity. Their daughter offered to take the lead for Bob and Joni to recruit a top-notch San Diego Realtor with local expertise and capability to manage the details of preparing their home to go on the market while they remained in Washington.
To start with, they were looking for three things in a Realtor:
High standards for use of photography and technology
Success selling homes in 92129 and Rancho Peñasquitos
Capacity to manage details for sellers who would remain out of town
The search led her to https://christensenrealtygroup.com/ Right away, she noticed the bright, professional pictures, videos and 3-D tours of homes featured on their website. (Because 90% of searches for a home begin on the internet, the visual presentation of property is given ultimate priority at CRG.) She read on their website about their record of being the top Realty team in Rancho Peñasquitos and contacted Dan and Deb Christensen to set up an interview on zoom so she could get a feel for their business practices and personalities. The conversation flowed easily as they talked about the home and the Christensen Realty Group's record of managing details and maximizing sale price.
One of Bob and Joni's main concerns was how often they would need to go back and forth to San Diego to get their home ready for listing. The home was in good shape but needed some updates, plus a little maintenance and yard work before it would be ready to show to potential buyers. The work was more than what the R's regular handy man could take on by himself, and they were nervous about working with contractors' long distance and finishing the work in time to take advantage of opportunities in the shifting housing market.
Dan and Deb had a solution for this dilemma: They would do a "walk-through" of the entire home with the CRG contractor to create a proposal for the touch ups and repairs that would yield the best return for each dollar spent. Once given the "go-ahead", Deb and CRG Team members would work closely with the contractor alleviating Bob and Joni from making multiple trips to San Diego and cure their concerns about quality of work and staying on schedule. The recommended "Smart Fix-Ups" would make the home stand-out from the competition, and the work could be paid for out of escrow proceeds at the end of the transaction.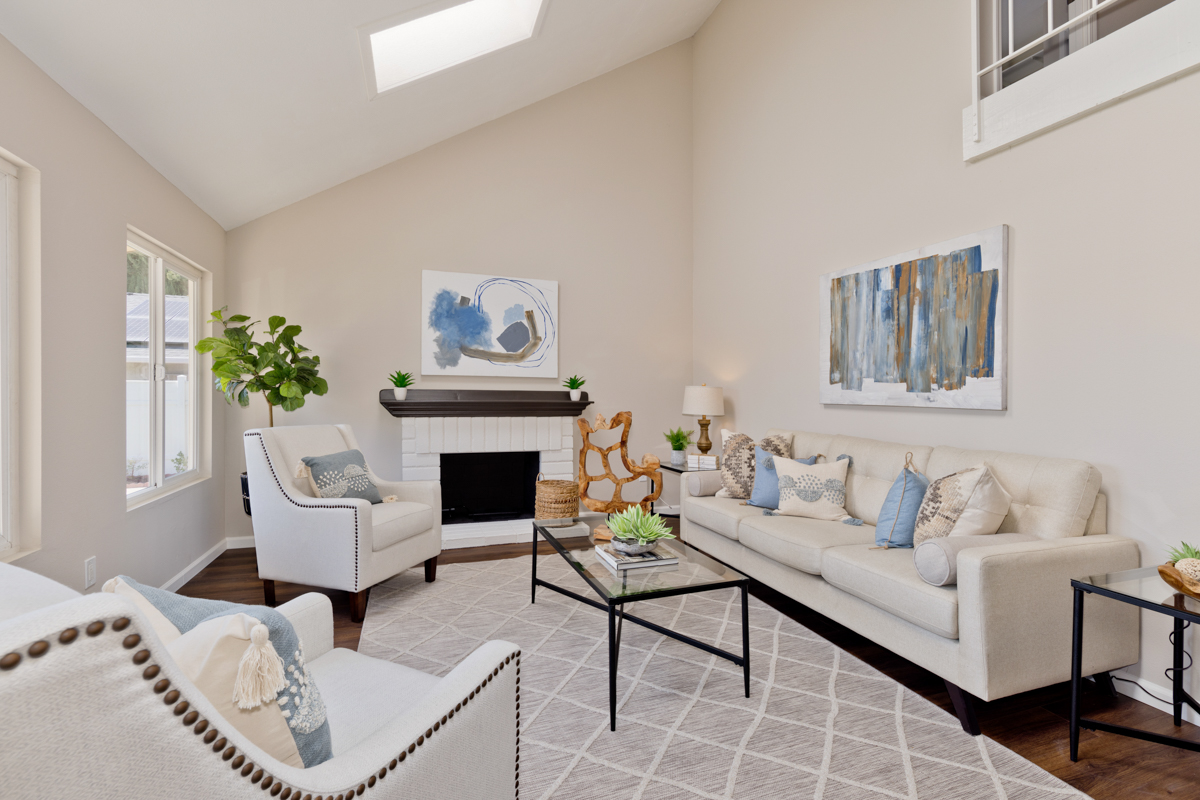 They agreed to the proposal and felt at ease trusting CRG to oversee getting their home ready for its debut on the market. Dan was regularly in touch with Bob and Joni to discuss the work in progress, and the strategy for marketing and pricing the home when it was ready to be listed for sale. Bob said, "Whenever there was a question, or we wanted to discuss something, Dan was available or promptly returned our call. We felt like he was advocating for us, really looking out for our interests. When we had questions, Dan explained our options and helped us see what would be best for our bottom line."
He continued, "Case in point: When it came to negotiating an offer on the home, Dan really looked out for us. We received a good offer and rather than simply agree to a repair and a price reduction requested by the buyer, Dan stepped in and said, 'Let's do what they've asked, but not lower the price.' It worked. The buyers got what they wanted, and we got what we wanted. Everybody's happy."
When the news of the home being sold was passed through the grapevine, extended family members from all over the world reached out to Bob and Joni, their children, and grandchildren, wishing them well and recalling memories of the sweet times they spent together on Paseo Ajanta in Rancho Peñasquitos.
Pictures in the online listing featured the home at its best: Sparkling daylight pouring in through pretty windows, refreshed kitchen finishes, the perfectly on-trend modern staircase and the wonderful backyard where so many memories were made – it was all right there. Different, but also the same, helping everyone say "goodbye" to a home that was an open door to the world.