Sheltering-At-Home …"What Are YOU Watching Tonight??"
The past couple weeks Deb and I have been on Zoom calls, phone calls, email, and text with our family, friends, and clients. It seems at some point during every conversation the question comes up, "What are you watching on TV?" I mean you can only take the dog for so many walks or play hide-n-seek so many times before you finally plop onto the couch and reach for the remote. Then the dreaded question … "what do you want to watch?" Ugh. What ensues is, "I picked last night, it's your turn to pick." 45 minutes later, after scrolling, reading, and previewing we're still looking for something "good." Of course we don't have small kids at home, still, I'm thinking some of you can relate.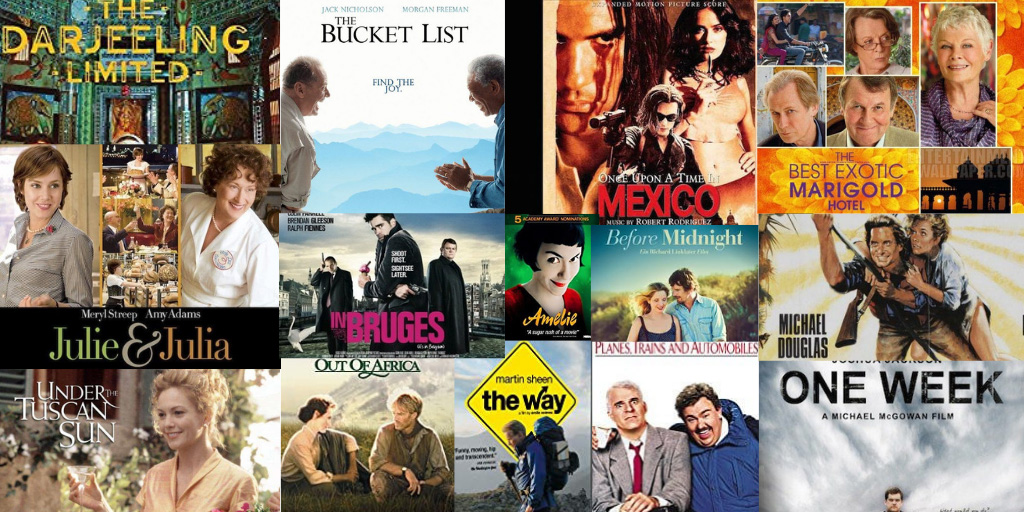 We started thinking, with so many of us home asking the same question, almost like we're in search of the holy grail, we thought we could help each other … what are YOU watching? What movies have you seen recently, what series are you binge watching now. Better yet, what are some of your all-time favorite movies, TV shows and series?
To get things started Deb and I have been compiling a list of our favorite movies/shows for some time – we attached it here. You can respond in the comments section and we'll keep adding to the list and update weekly for a while.
By the way, we're NOT advocating we all sit around watching TV for the next 30 days, there are certainly better, healthier choices … well … not always! 🙂
3:10 To Yuma
A League of Their Own
A Very Good Year
A Walk in the Clouds
A Walk To Remember
A Woman Under the Influence
Adventures in Babysitting
Airport
An Affair to Remember
Anne of Green Gables
As Good as it Gets
August Rush
Back to the Future Movies
Beauty and the Beast
Beauty and the Beast
Before Midnight
Boiler Room
Brave
Braveheart
Breakfast at Tiffany's
Butch Cassidy and the Sundance Kid
Casablanca
Casino Royale
Charade
Chariots of Fire
Chef
Cider House Rules
Cinderella Man
City Slickers
Cool Hand Luke
Crazy in Alabama
Crazy Stupid Love
Dancing with Wolves
Dave
Dead Poets Society
Dirty Rotten Scoundrels
ET
Family Stone
Far and Away
Fargo
Field of Dreams
Flippped
Forest Gump
Gladiator
Gone with the Wind
Good Will Hunting
Gran Torino
Grease
Great Escape
Home Again
Hoosiers
Inglorious Bastards
Invincible
It's Complicated
It's a Wonderful Life
Jerry McGuire
Julie and Julia
Julie Julia
Jungle Book
Kindergarten Cop
Knotting Hill
LA Confidential
Last of the Mohicans
Les Miserables
Letters to Juliet
Little Miss Sunshine
Lonesome Dove
Lost in America
Love Actually
Malholland Dr
Maltese Falcon
Mama Mia
Marley and Me
Master and Commander
McClintock
Milk Money
Miss Pettigrew
Never Been Kissed
No Country for Old Men
North by Northwest
Once Upon a Time in Hollywood
One Flew Over the Cuckoo's Nest
Out of Africa
Pleasantville
Pretty Woman
Prince of Tides
Princess Bride
Psycho
Quigley Down Under
Raiders of the Lost Ark
Ratatouille
Rear Window
Return to Me
Rob Roy
Rocky Movies
Roman Holiday
Rudy
Sabrina
Same Kind of Different As Me
Sandlot
Saving Private Ryan
Schindler's List
School of Rock
Seasbiscut
Sex Tape
Shawshank Redemption
Shenandoah
Shining Through
Silence of the Lambs
Silver Linings Playbook
Sleepless in Seattle
Slingblade
Something About Mary
Somethings Gotta Give
Somewhere in Time
Sound of Music
Spanglish
Steel Magnolias
Still of the Night
Sunshine Cleaning Company
Swiss Family Robinson
The Art of Racing in the Rain
The Big Lebowski
The Breakfast Club
The Cowboys
The Dark Knight
The Darkest Hour
The Emperor
The Family Stone
The Firm
The Fugitive
The Ghost and Mrs. Muir (Original)
The Godfather Movies
The Good, the Bad, and the Ugly
The Great Escape
The Help
The Holiday
The Intern
The King and I
The King's Speech
The Natural
The Notebook
The Quiet Man
The Range
The Reader
The Sound of Music
The Sting
The Wedding Singer
Titanic
To Kill a Mockingbird
To Sir with Love
Top Gun
Toy Story
True Grit
True Romance
Unforgiven
Walk the Line
Water Diviner
Wedding Crashers
When Harry Met Sally
When the Game Stands Tall
Whiplash
Who Framed Roger Rabit
You've Got Mail
Finally, please no "finger wagging." Finding something to watch on TV is truly a first world problem – we are very aware. We are very grateful for the luxuries and conveniences we have. Also, no judgement here regarding your favorite movies … please share and we'll keep adding. Now go pop some popcorn …