One of our guiding principles at the Christensen Realty Group is that real estate is not just about buying and selling properties; it's about facilitating life transitions and enabling clients to express the life they imagine for themselves. One of the most heartwarming experiences we've had lately is the privilege to assist an inspiring couple in their 80s as they embarked on the monumental journey of downsizing from their much loved "6-bedroom, two-story with a pool and yard" family home to a comfortable two-bedroom townhome. Here is their story:
The Family Home:
Mr. and Mrs. Barnes, a couple married for nearly six decades, raised 5 children and built a lifetime of memories in their spacious 6-bedroom family home. The house was brick and mortar, but it held the warm memories of laughter, family dinners, teenager hijinks, visits with grandchildren, and the warmth of countless celebrations. Yet, as they aged, maintaining their large property became increasingly challenging and the Barne's wanted something simpler. They realized it was time for a new chapter in their lives.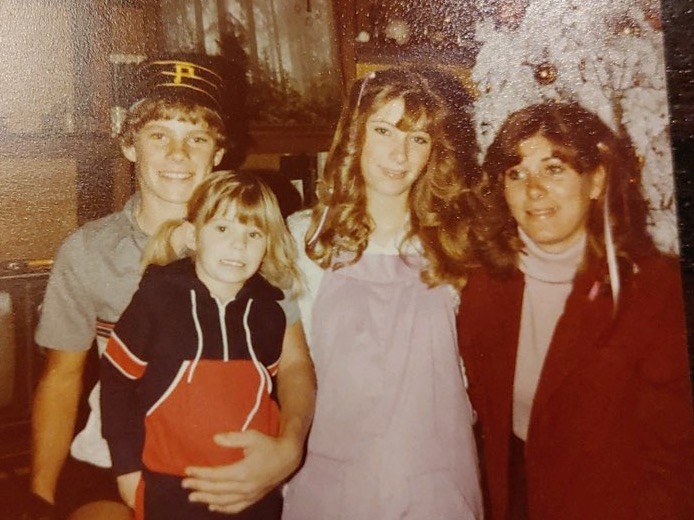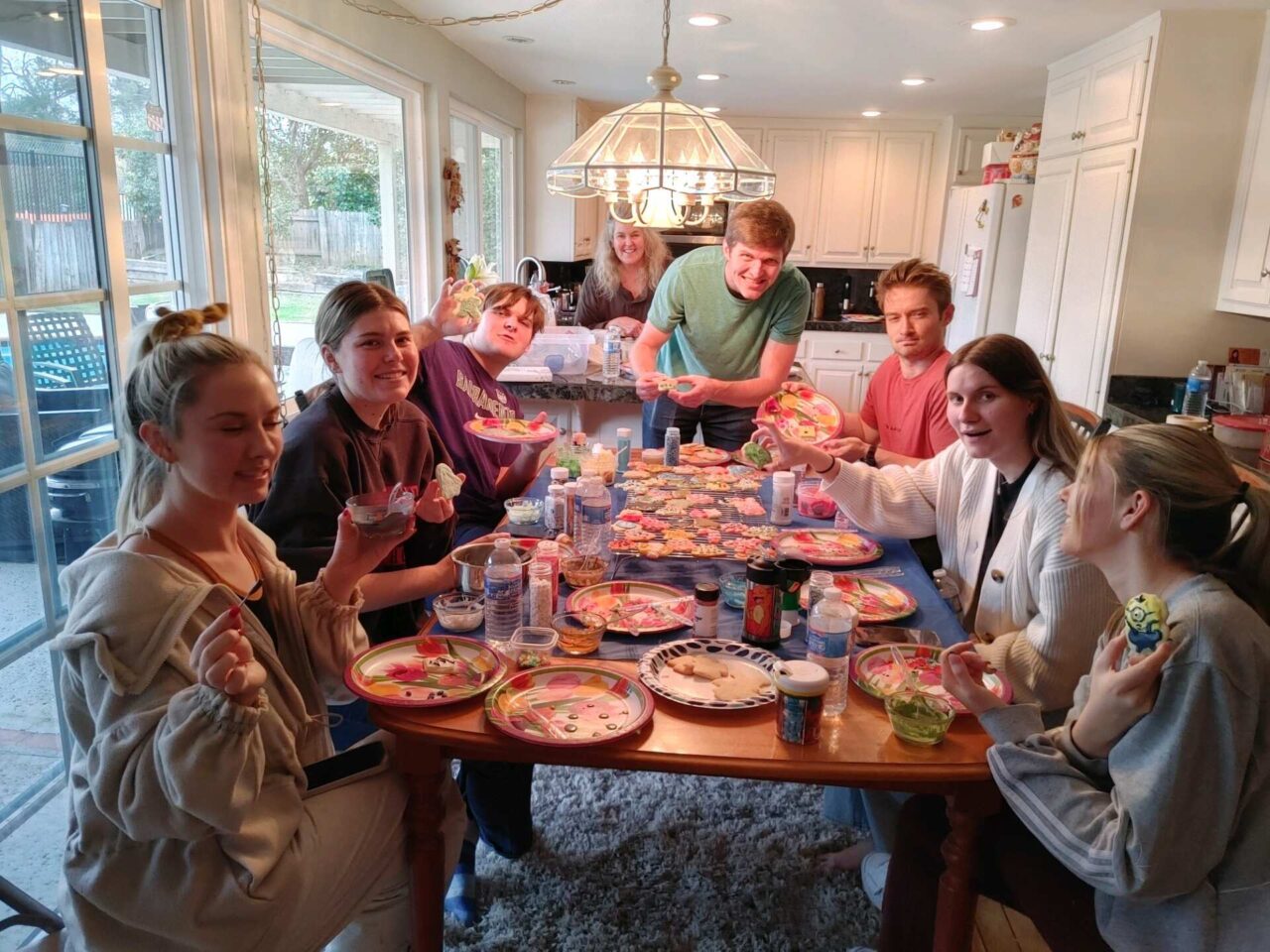 The Decision to Downsize:
The decision to downsize is never easy, especially when you've spent five decades in the same home. However, the Barnes were primed to simplify their lives and find a more manageable living space that would allow them to enjoy their retirement and live a more carefree life day-to-day.
Initial Concerns:
Moving from a sprawling house with the accumulation of a well-lived life and having raised 5 children to productive adulthood, to a two-bedroom, two-bathroom townhome presented its own set of challenges. The couple considered how they would decide what to keep and what to let go, the emotional ties to their possessions, and the logistics of the move. They needed a real estate team that could provide professional expertise and empathy, understanding, and referrals for resources that would ensure a smooth transition for them.
The Christensen Realty Group Approach:
At Christensen Realty Group we recognize that each client's journey is unique, and it was imperative to approach the Barnes' situation with a well-planned strategy. Here's how we helped them take the big step of downsizing:
1. Personalized Consultation: Our team started by having an in-depth conversation with the Barnes to understand their goals, preferences, and concerns. We wanted to understand their "story" and emphasized that this process would be driven by their needs and desires.
A primary concern for the Barnes was how to approach the whole transaction of selling their family home and buying a new property. The fact is they needed the proceeds from the sale of their long-time home in order to purchase their next home. As they understood the current market, they realized buying a new home contingent on the sale of their current home would be extremely difficult and incredibly stressful. They urgently needed to downsize but had no idea how to do it. Their health situation, the very real need to make a move, the uncertainty combined to put a real strain on them and their family.
The Christensen Realty Group empathized with their concerns and offered a unique solution: a bridge loan. In the case of the Barnes, this option addressed their concerns by enabling them to buy their replacement property using a bridge loan first, in exchange for their promise to turn around and repay the bridge loan with the proceeds of the sale of their family home. The solution allowed them to take more time to search for and find a replacement property that suited their needs, purchase the property, and move in, before listing their own home for sale.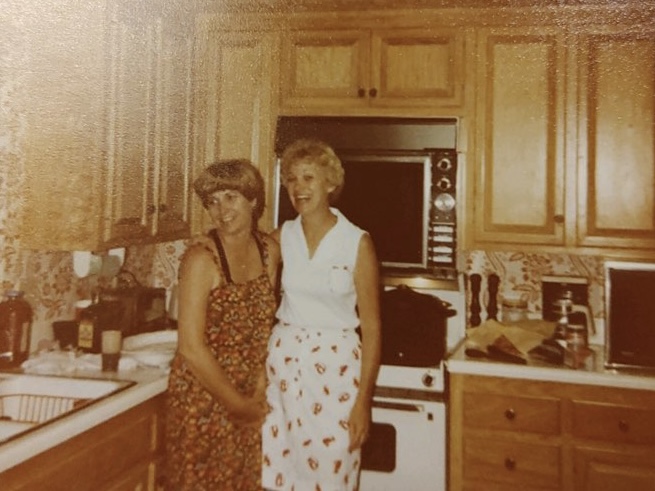 2. Finding the Perfect Replacement Home: They Barnes already knew they wanted to stay in the same geographic area to be near family, friends and familiar services like healthcare, shopping, and recreation. We scoured the market to find a two-bedroom townhome that met their specific criteria. It had to be not only functional but also a place where they could comfortably resume their routines and create new memories.
Using the bridge loan, the Barnes were able to purchase the townhome of their choice, on their timeline. Because they were still living in their original home without the pressure of a move-out date, they were able to complete minor modifications to the replacement home before moving in. These modifications included painting the entire interior, replacing appliances, and small adjustments to the bathrooms to make the home comfortable for mobility concerns. Once they moved into the new property, the Barnes could turn their attention to selling their family home.
3. Preparing the Home for Sale with Professional Staging and Presentation: To maximize and expedite the sale of their family home, the Christensen Realty Group (CRG) recommended Smart Fix-ups to cast the already beautiful home in its best light to appeal the greatest number of potential buyers. CRG has the benefit of working with a contractor who is available to our clients for projects exactly like this. The Smart fix-ups included a fresh coat of paint to harmonize the interior, new carpet, updated light fixtures in the dining, entry and bathrooms and a few smaller "honey-do" fix-it projects so the home would be in top-shape for potential buyers.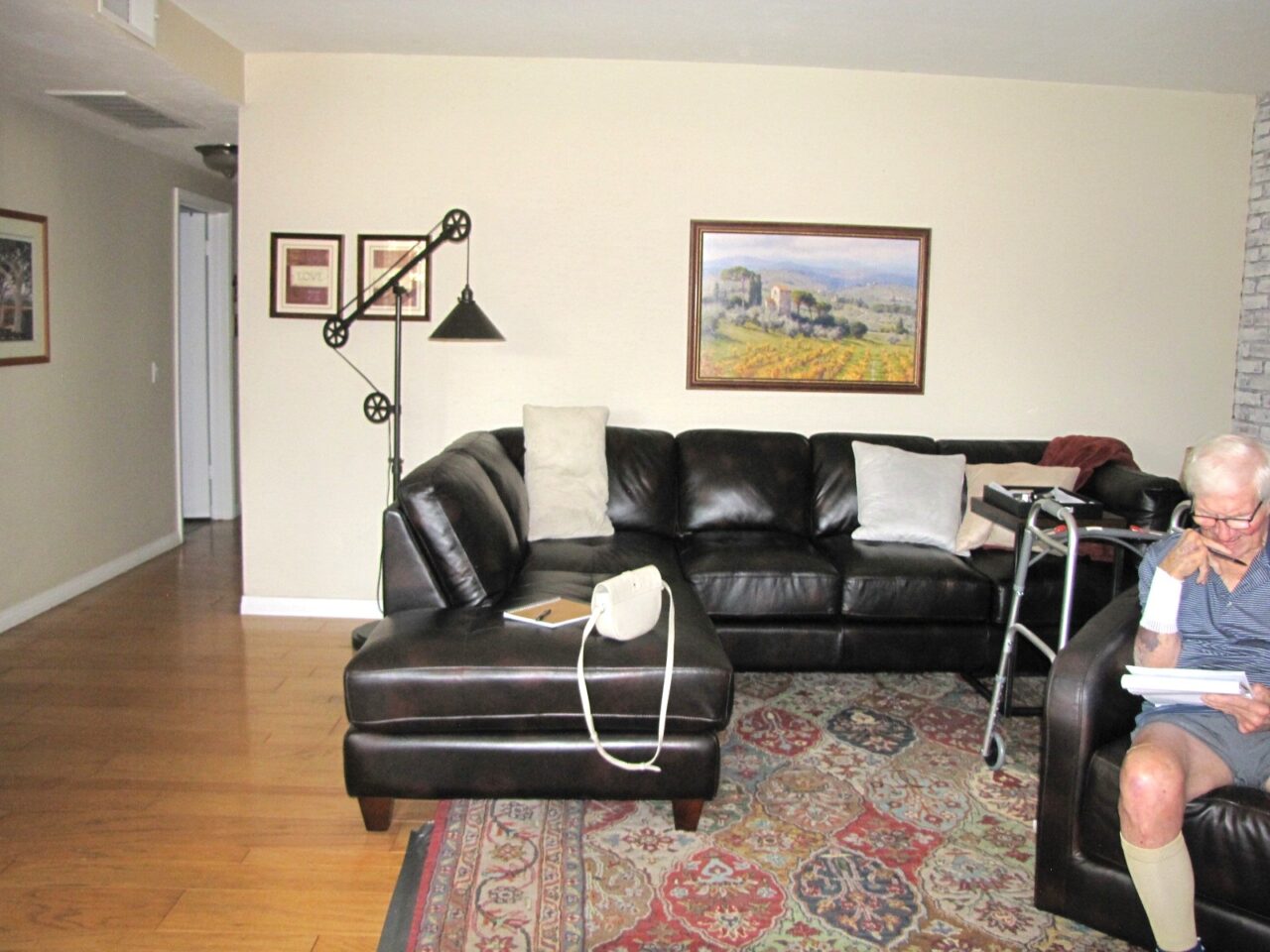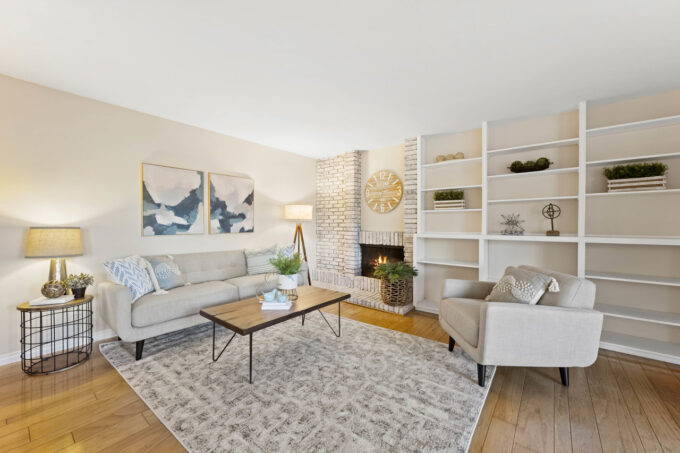 Once the Smart fixups were complete, CRG arranged for professional staging services and photography to showcase the home for prospective buyers. The majority of "first looks" at a home for sale take place online, so presenting crisp images that capture a buyer's attention is very important. The home was broadcast to multiple home selling syndications (realtor.com, zillow.com, etc.,) and open house events were held on the weekends. The home received multiple offers and sold over asking price within 15 days.
4. Emotional Support: With the financial path mapped out, CRG was available through every other stage of the process to lend emotional and logistical support to help the Barnes navigate the overwhelming task of packing up a lifetime of living, parting with cherished possessions and sorting through memories. Once the Barnes made their decisions about what furniture they would take with them to the new home, the CRG Client Concierge helped them to consider options and ultimately list and sell as much of the remaining furniture as possible.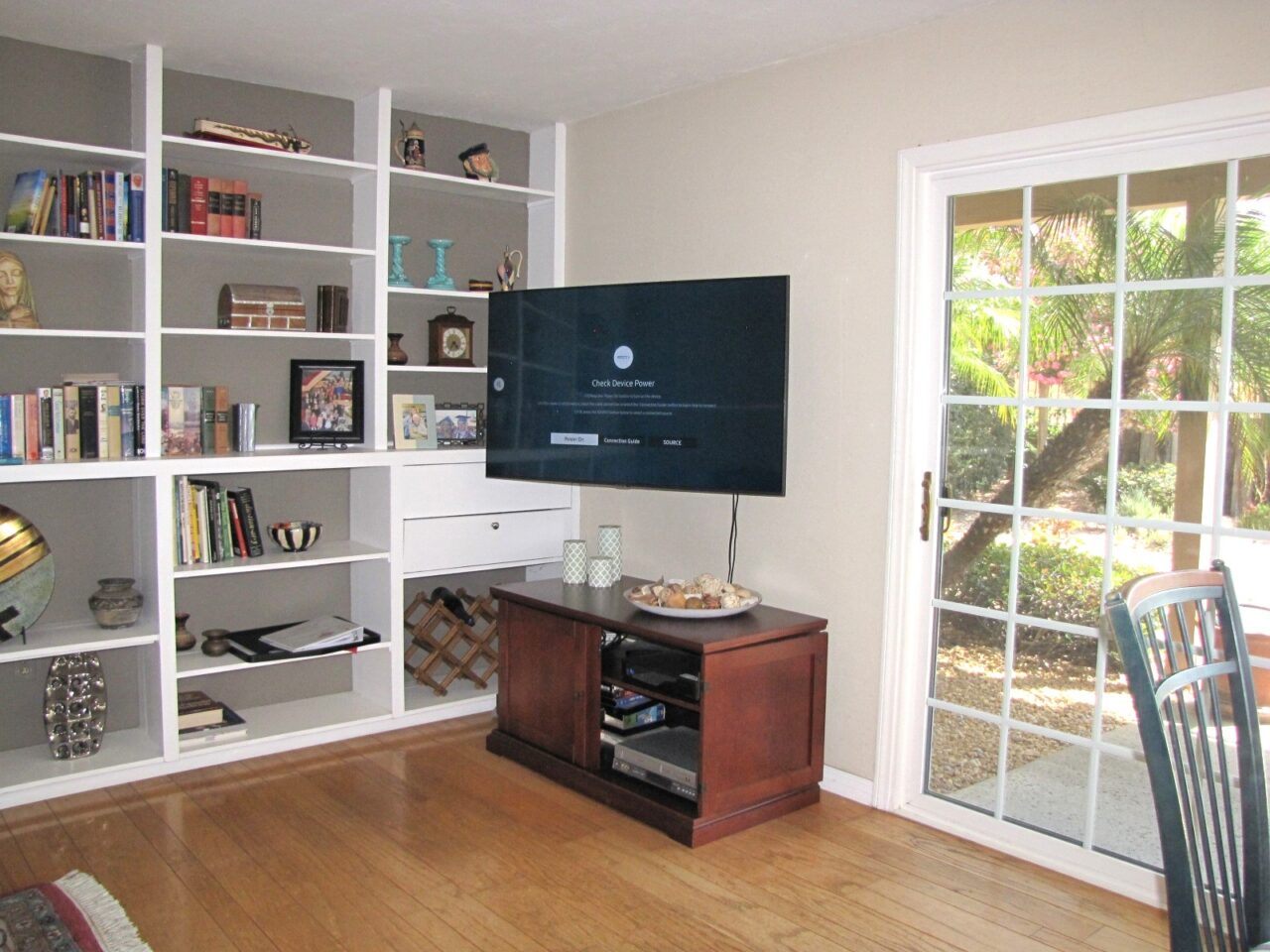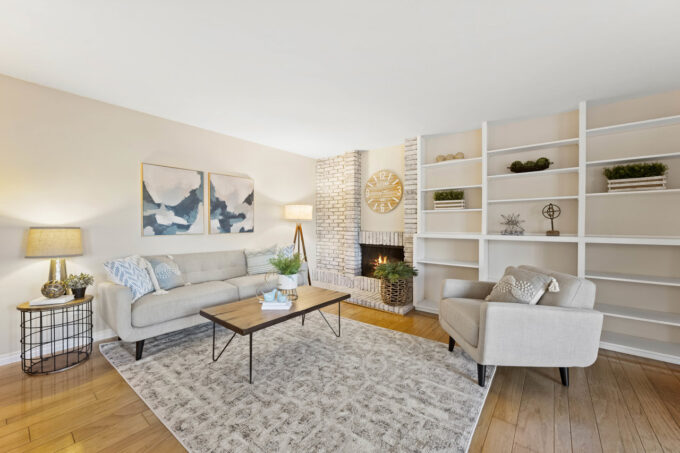 Dealing with years' worth of belongings can be a difficult part of the process for a lot of people. Coming to the realization that cherished or functional furniture and home goods no longer suit your lifestyle or are no longer needed can be a challenging step in the moving process. We recognize how difficult it can be to adjust to these ideas and are able to compassionately provide support for letting go of items you no longer need. Giving away functional, useful everyday items is a gift for your own future lifestyle and can help others realize a better life for themselves by acquiring gently used items for their daily needs.
5. Streamlined Transitions: Our team first ensured that the move to their new townhome went smoothly by connecting them with reputable moving companies and professionals to handle the logistics. Then, we oversaw the Smart Fix-ups at the family home by recommending materials and choices for the refreshed look that would appeal to the buyer demographic and create a powerful impression on the market. We also provided referrals to trusted resources for landscaping, donation pick up and others.
The Result:
Through a series of thoughtfully planned steps, the Christensen Realty Group helped the Barnes successfully sell their large family home after moving into their comfortable two-bedroom townhome. They are delighted with their new home which offers the space they wanted and amenities they will enjoy, while reducing the burden of maintenance, alleviating the concern of navigating stairs and still being comfortable in a familiar geographic location only two miles away. They are now able to spend their days enjoying their time together and with family, and less time worrying about property upkeep.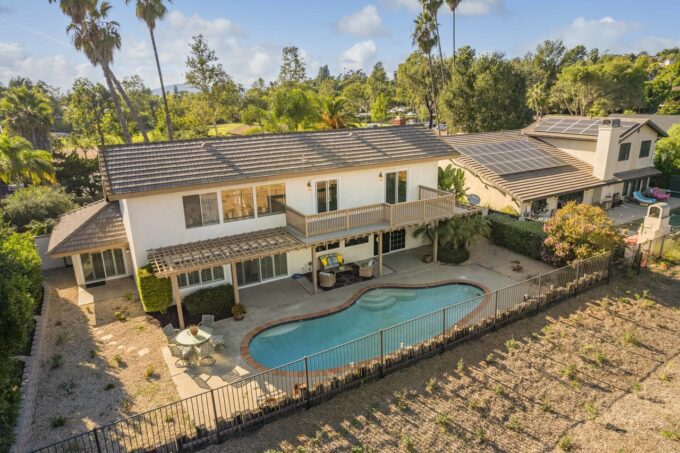 At the Christensen Realty Group, we understand that downsizing is more than just moving to a new place; it's a major undertaking and a life-changing decision. Helping the Barnes take the big step of downsizing from their cherished 6-bedroom, two-story home with a pool, to a two-bedroom townhome was a deeply satisfying experience. It reinforced our commitment to enabling people to live their dreams. If you or a loved one are considering downsizing, we're here to assist you on your journey and make it as smooth and heartwarming as possible. Contact us today to start your own memorable story of transition. (November 2023)
Coming next:
Part II: Managing a Move: Its More Than You Think
Part III: CRG, What We Do to Make It Work for YOU