"The Go-Giver"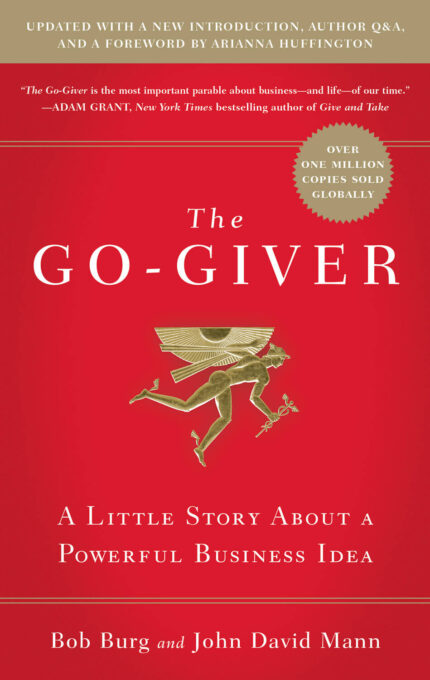 Bob Burg and John David Mann
"A Little Story About A Powerful Business Idea"
"The most valuable thing you have to give people is yourself. No matter what you think you're selling, what you're really offering is you." (Law #4, Authenticity)
The Christensen Realty Group has adopted the principles described in the book – known as the "Five Laws of Stratospheric Success" – as our core values and guiding principles for how we relate to each other, to clients, to business colleagues and to everyone whose lives we touch in some way through our sphere of influence. We read the book annually and make time for discussing our personal "a-ha's".
The Go-Giver is a short book, an engaging story told from the point of view of Joe, an ambitious young man who yearns for success and seeks advice from a seasoned consultant named Pindar but known to many simply as "the Chairman". Pindar connects Joe to a series of "Go-GIVERS" who impart to him lessons on life, business, genuine success, and how to open himself up to the power of giving.
The essence of the story is that in a world that emphasizes competition, scarcity, and looking out for number-one, true success and gratification come from giving more than receiving. Truly successful people create excitement and success by maintaining an outward, "others" focus. This simple yet profound parable has become an international phenomenon. First published in 2007, more than 1 mission copies have been sold (WSJ), there are spin-off titles, and it has been translated into 30 languages.
The Law of Value. Your worth depends on how much more you give in value than you take in payment.
The Law of Compensation. Your income depends on how many people you serve and how well you serve them.
The Law of Influence. Your influence is determined by how abundantly you place other people's interests first.
The Law of Authenticity. The most valuable gift you you have to offer is yourself.
The Law of Receptivity. The key to effective giving is to stay open to receiving.
For further reading or to join the Go-Giver movement