Ellie Ling: Golf Sensation
Among the canyons and palm trees of Rancho Peñasquitos, where the sun shines 250 days a year, there's an 8-year-old sensation named Ellie Ling. This bubbly third grader at Park Village Elementary may seem like your typical Harry Potter-loving piano-playing kid, but when it's tournament day in the world of junior golf, Ellie transforms into a focused, almost meditative golfing machine.
Picture this: a pint-sized golf phenom who's all about her homework, piano lessons, and chores. She hangs out with friends, shares quality time with her mom, and basically enjoys the San Diego life. But when she steps onto the golf course, she's a whole different Ellie, aiming for nothing less than victory.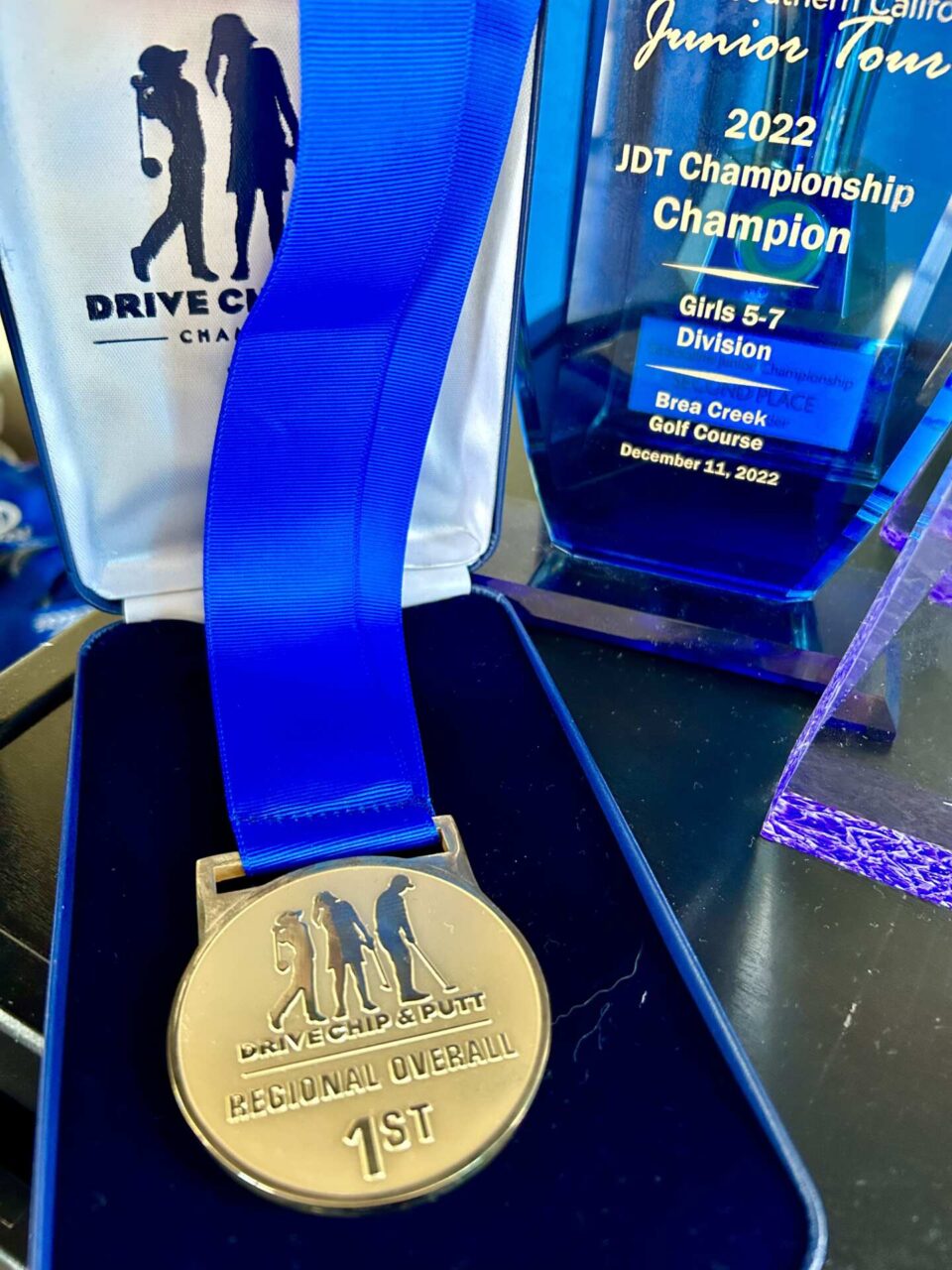 And boy, does she deliver! Ellie has been teeing off in junior golf tournaments since 2021 when she was 6 years old, and she's been collecting medals and scorecards like trading cards. San Diego, with its thriving junior golf development programs, was the perfect choice for the Ling family to call home.
Now, let's talk about Ellie's 2023 tournament season. In October she "played-up" and came in first place in the Girls FCG 9-10 division against competitors two years older than her. She shot a stunning 9-under par win at the USKids Golf Palm Springs Open in September. And if that wasn't impressive enough, she tamed the narrow fairways and water hazards of the Emerald Isle Golf Course in Oceanside with a one-under par 28. Did we mention she's in the 10-and-under age division, playing on par-3 and executive "short" courses? No big deal, right?
In July 2023, Ellie showcased her skills in the Junior World Golf Tournament's Girls 8-Under division, earning a spot in the top 10. A few months prior, in December 2022, she dominated the Girls 7-8 division of the Future Champions of Golf Tournament. She played a full 18 holes, leaving competitors from as far as Mexico and Hong Kong in the dust. The FCG Tour is no joke; it's a training ground for future collegiate golf competitors.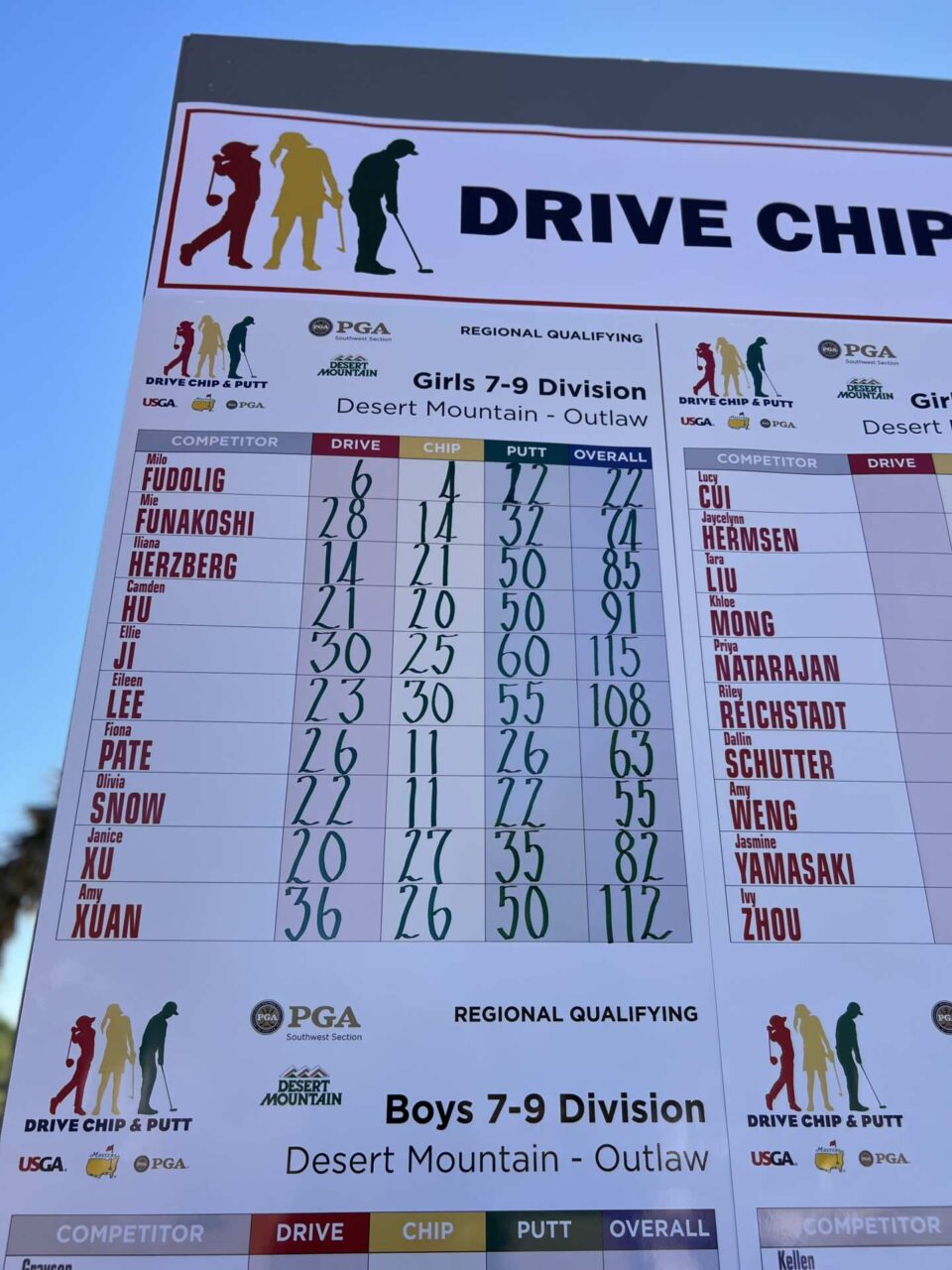 But what gets Ellie's heart racing the most? Her "Ticket" to the 2023 Drive, Chip & Putt Championship at the Augusta National Golf Club in Augusta, GA, alongside the prestigious Masters Tournament. She earned her golden ticket by conquering regional qualifiers and became one of only 80 regional winners from across the US, competing in four age divisions. Oh, and did I mention she's hit a hole-in-one not once, but twice? That's right, folks.
Ellie's golf journey began under the watchful eye of her mom, Lingli Ling, an accomplished golfer herself. Ellie was practically swinging a club as soon as she was big enough to hold one. What started as playtime soon became a remarkable skill when she was around 5. Thanks to coaching and relentless practice, her golf game took hold, and she started entering local junior tournaments. Ellie's got her sights set on playing at the college level and beyond, and she's well on her way.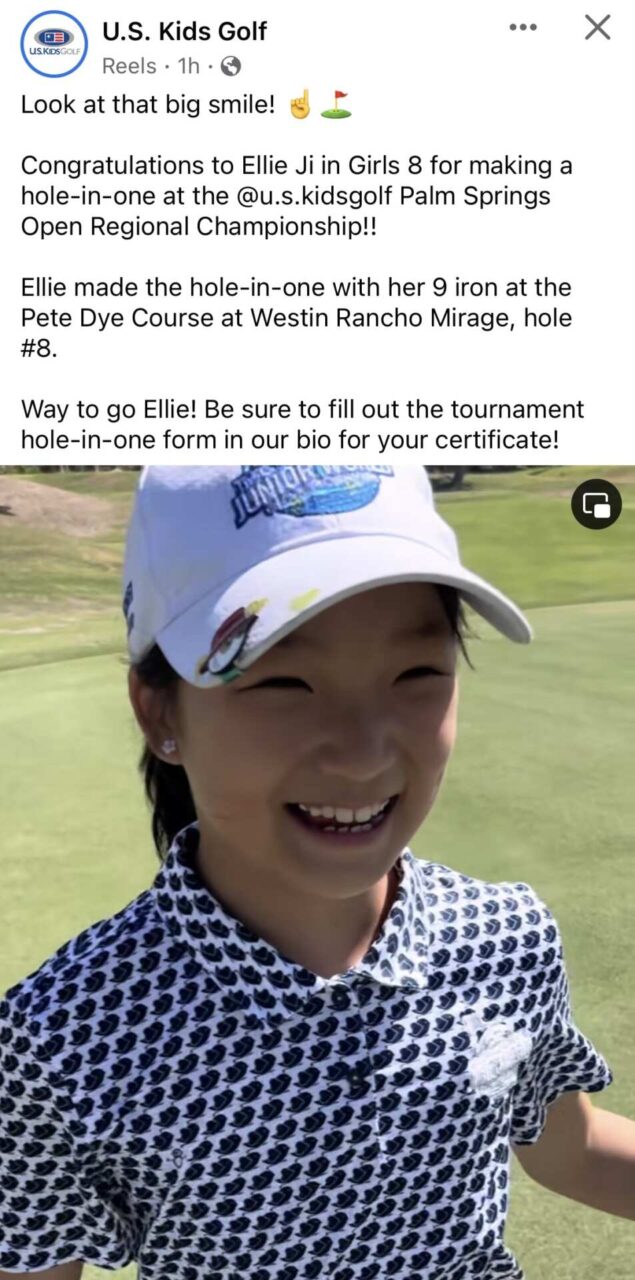 The Ling family's journey to San Diego was not just about beautiful homes and sunny days. It was about deepening their roots in the community, forging lasting friendships, and providing Ellie with year-round practice and tournament opportunities. Their new home even has a perfect spot for Ellie to set up a range net – a golf practice paradise right at their doorstep.
As Ellie immerses herself in junior golf development programs, she's gaining more than just birdies and eagles. She's learning to be a gracious competitor and to navigate the highs and lows that come with playing sports. It's a journey that many families across the USA can relate to, as golf becomes an inspiring pursuit for kids and parents alike.
According to the National Golf Foundation, over 3.4 million kids are swinging clubs, and juniors make up around 13% of the on-course golfing population. In the realm of junior golf, girls are leading the charge, with more than 36% of participants being female. Golf's popularity among youngsters is on the upswing, and even 5 million+ non-golfing kids are curious to give it a shot.
San Diego, with its rich golfing history, is the perfect backdrop for Ellie's journey. The city has been a golf hub since way back in 1968, thanks to the Junior World Golf Tournament. It's hosted the US Open twice at Torrey Pines Golf Course, and it's home to none other than golf legend Phil Mickelson. You could say San Diego has golf in its DNA.
So, in this sunny corner of the world, where Ellie Ling goes from a regular 8-year-old to a junior golf sensation, the fairways are alive with the sound of golf claps, and the future looks as bright as a freshly polished putter. Golf is cool, kids like Ellie are proof, and who knows, the next golf superstar might just be teeing off in Rancho Peñasquitos right now.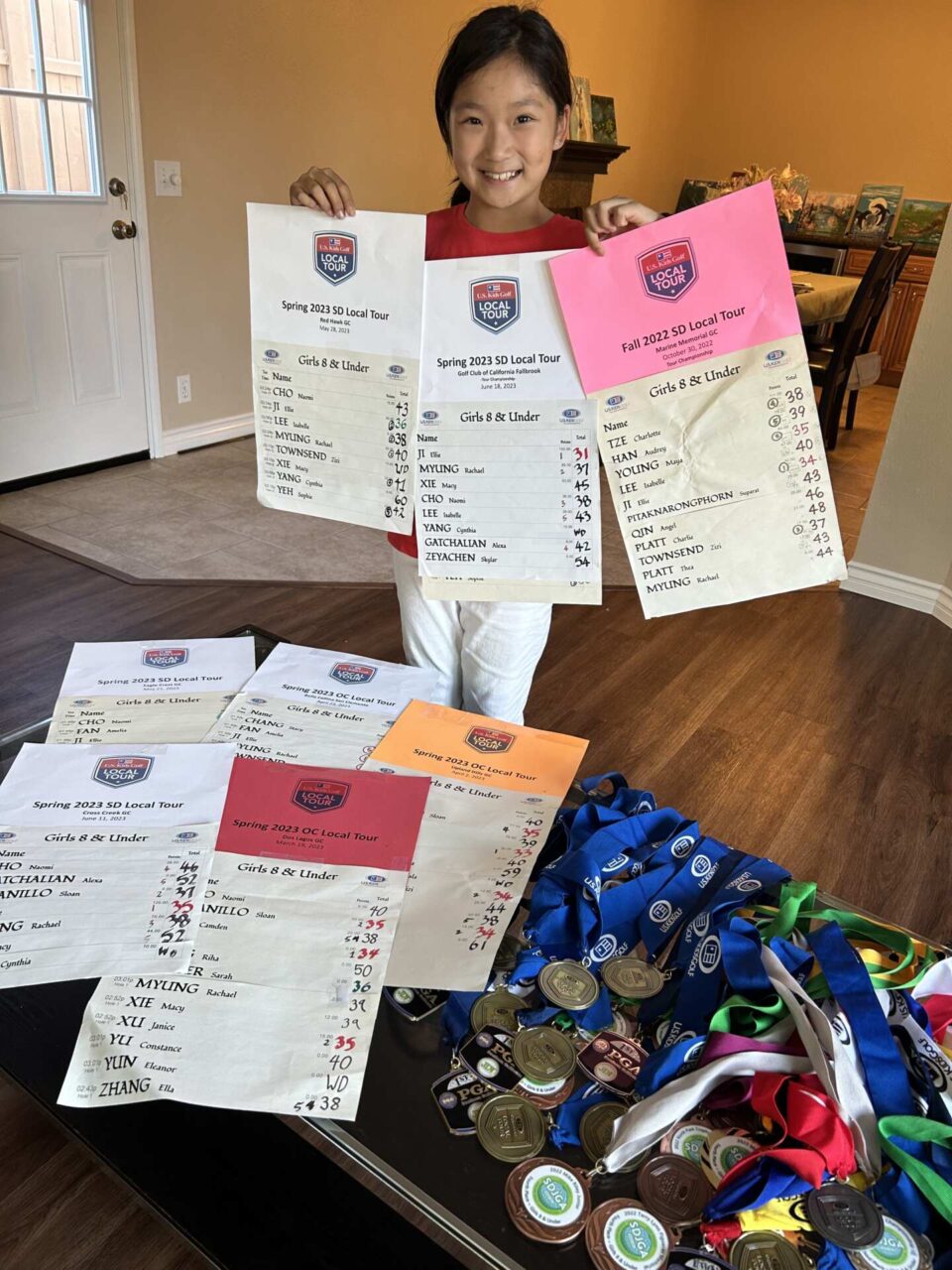 We'll save Lingli and Ellie's Sold Story for another time as The Christensen Realty Group was fortunate enough to get to know both Ellie and Lingli when we helped them buy a home in the Park Village neighborhood … to be continued …