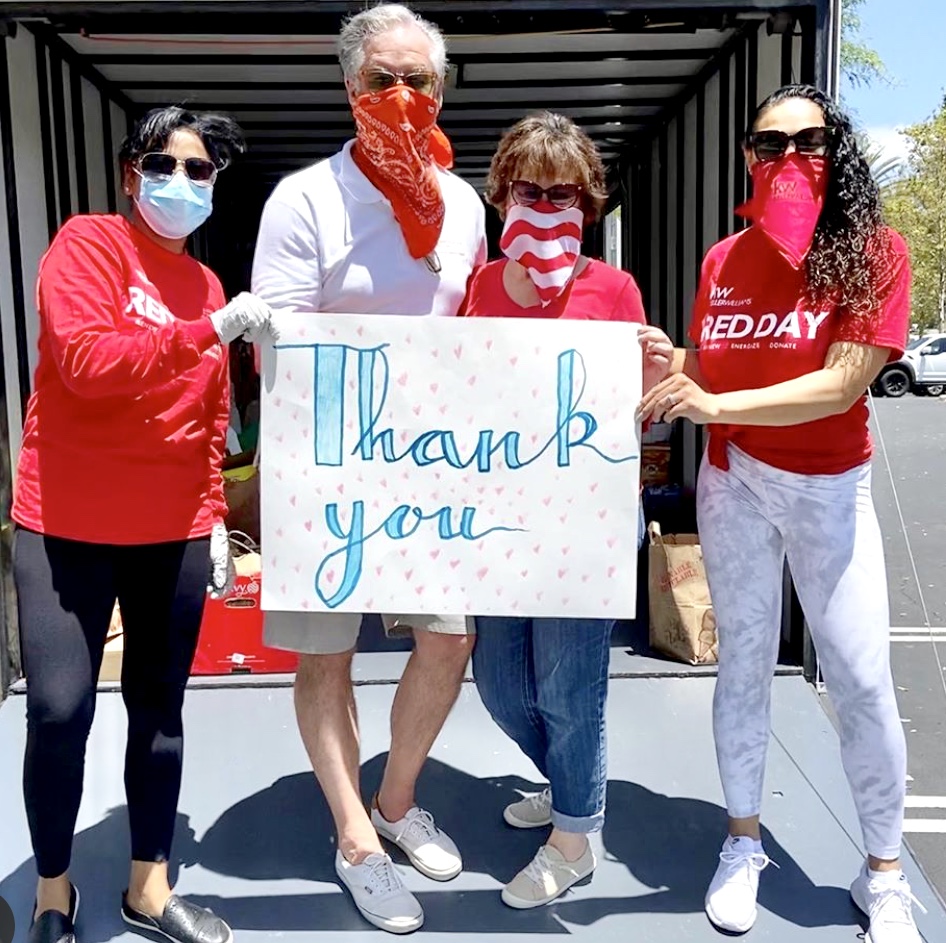 Thank you to our Park Village friends and neighbors. So many showed their support and contributed to Keller Williams Drive Thru Food Drive! It was a great success for those in great need.
Huge shout out to these PV friends:
Luke (age 14) and Sydney (age 12) Piedrahita for making the awesome signs!
Paula Westenberger who stood in the sun for a couple hours holding up one of those fabulous signs directing cars into the drive thru parking lot.
Ryan Jeon 14 years old! Ryan volunteered directing cars through the round-about driveway to the drop off site.
RED Day stands for Renew Energize Donate. Each year Keller Williams agents around the world participate in giving back to their communities. Today we did just that while wearing masks and gloves!
"Give Where You Live"
We got an update last night from Becky Palenske. Becky lives in Park Village and is head of the local chapter for Friends and Family Community Connection.
From Becky …
"WOW! Today was such a huge blessing, thank you for making the fabulous food drive so very successful! The rough estimate I can offer is that perhaps it was about 3x as much as last year's Red Day food drive. And I think another very rough estimate is the amount of food and paper goods donated is probably about 6,000 – 7,000 pounds of donations! In addition we had lots of financial and gift card donations as well!
Words cannot express how valued your support is during this most challenging time in our community. We are so very honored to be given these gifts to benefit local families in need."
Close to 2000 households in the Poway Unified School District are now struggling with food insecurities due to Covid19. We were more than happy to be part of this effort. Again, thank you to all who donated to the many families affected by the Covid pandemic!