Welcome Bri, the Christensen Realty Group's new Director of Operations! After a laborious interview process, we feel we hit the jack pot when she said, "yes" to the offer of joining our team. We've known Bri for the past 5 years as she skillfully served all the agents in the Keller Williams office as Market Center Administrator. With her copious experience in operations and systems, we look forward to the value she'll bring to our clients as she helps the Christensen Realty Group grow and operate at an even higher level than we do now. Let's get to know a little more about Bri …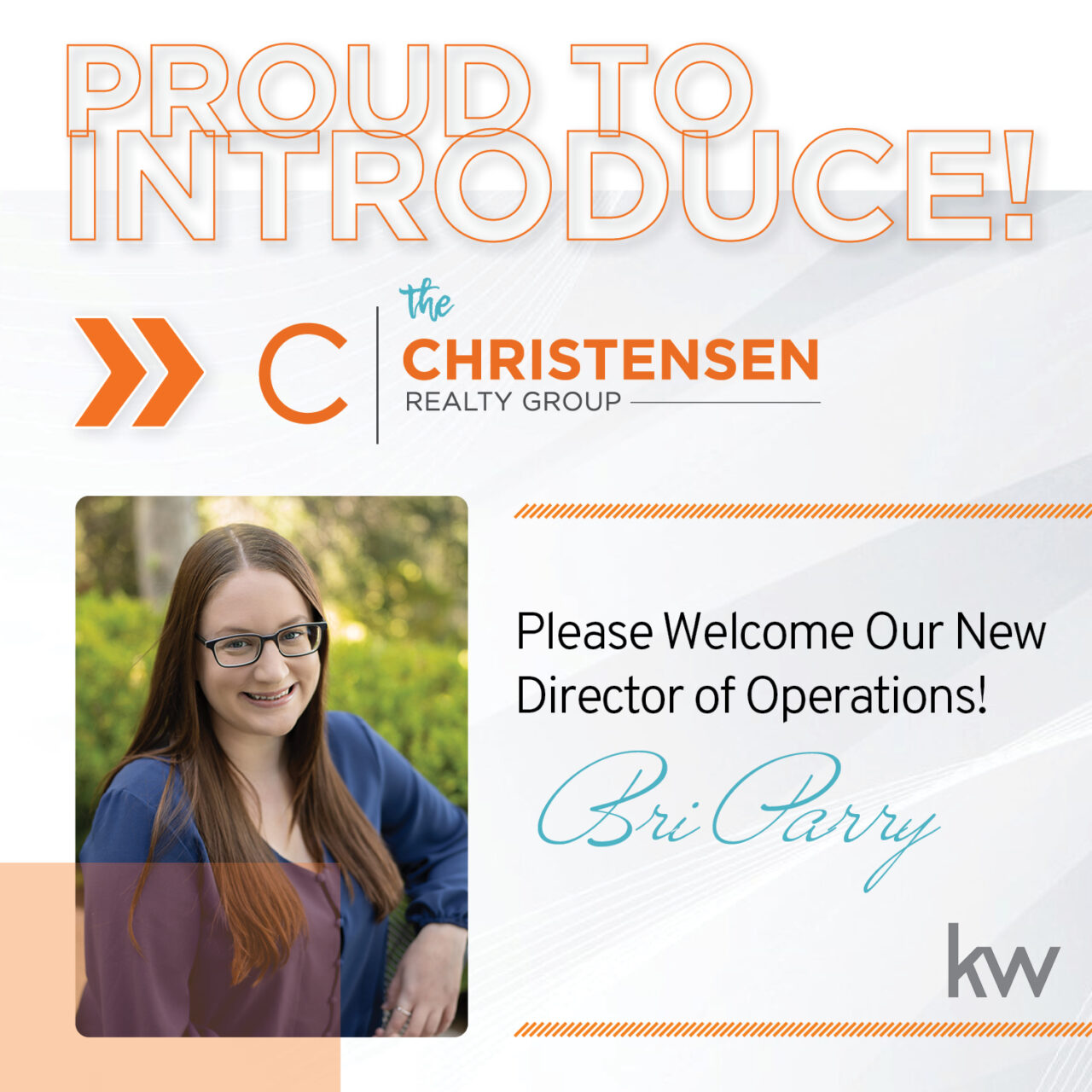 Bri, a San Diego native, has always had a strong passion for helping others. This inclination was evident from a young age when she took on the role of the neighborhood babysitter and a dependable friend. Bri's journey into client support and care began during high school, when she started working as a chiropractic assistant. This experience equipped her with valuable skills in client relationships and supporting individuals through challenging and sometimes painful periods of their lives. Her ability to cultivate strong connections in these environments became a notable characteristic of her professional journey.
Her foray into the real estate industry started when she joined a Keller Williams office as a Director of First Impressions. In this role, Bri excelled at creating meaningful connections and delivering top-tier support. Her remarkable performance led to rapid advancement within the company, where she served in management for several years. These experiences not only highlighted her capabilities, but also deepened her commitment to assisting others.
Bri's personal mission is to provide dependable, caring, and empathetic support to others, guiding them toward achieving their goals. Fueled by a robust work ethic and a growth mindset, she uses her organizational skills to create structure and enhance business functionality. Bri is honored to be part of the Christensen Realty Group team and deeply grateful for the opportunity that perfectly aligns with her passion for support and making a meaningful contribution in the lives of others. The shared core values of the team inspire her to continue delivering exceptional results.
In her free time, Bri cherishes moments with her loved ones, especially making lasting memories with her young nephew, Aidan. She's a fan of 'staycations', frequently exploring San Diego's diverse hotels. Bri has a deep appreciation for live music and standup comedy, often attending concerts and comedy shows. She's a game show enthusiast, and her competitive spirit shines when tackling Jeopardy and Wheel of Fortune. Her favorite pastime is reading, delving into various genres, including fiction, business development, and mysteries. This balanced blend of leisure and personal growth reflects her commitment to a well-rounded and fulfilling life.