The Market in 2019 and Some Predictions for 2020 …
2019 was an interesting year for Park Village home sales. Only 49 homes sold marking the fewest homes sold annually since this community was built out, maybe this is because of so many great luxury apartments for rent being available. We also saw the first drop in average sales price since 2011. That said, Park Village also recorded the highest sales price ever at $1,380,000! So what's happening … are we really seeing a decline in the Park Village housing market? No. There's more behind the numbers, however, with the presidential election later this year, 2020 promises to be an even more interesting year!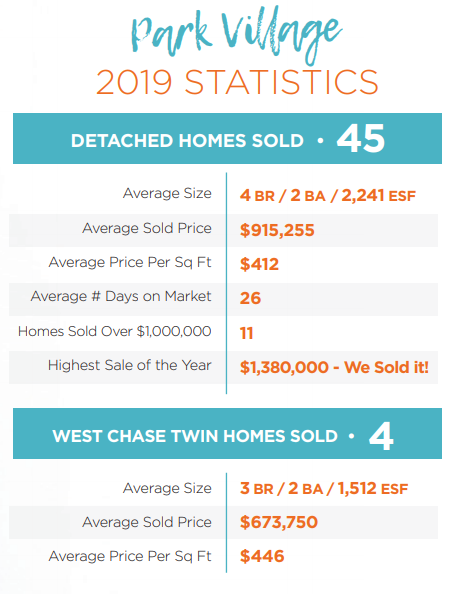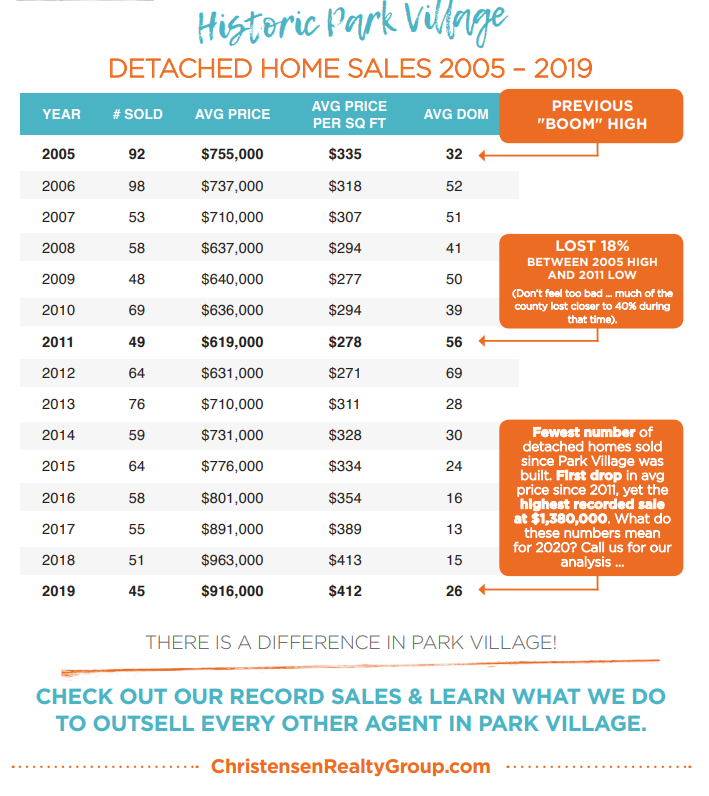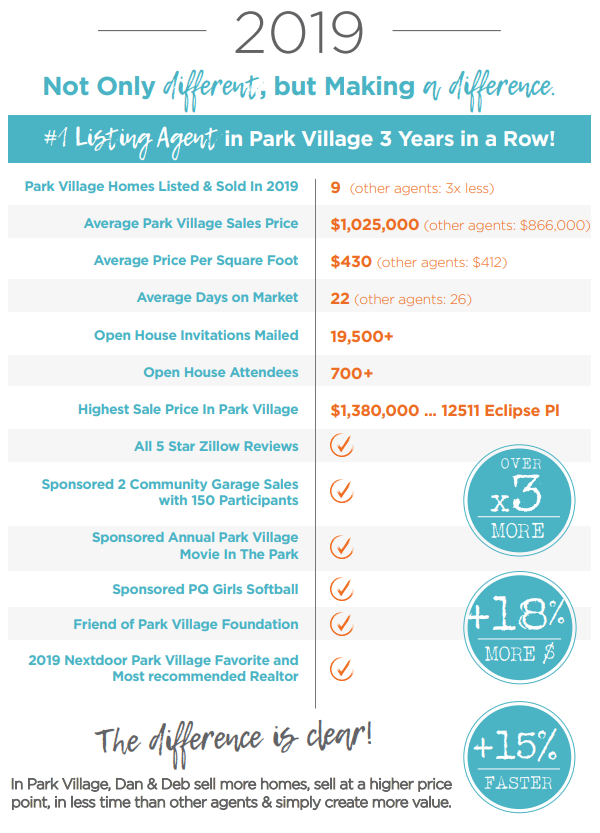 What's in Store for 2020?
As we start the new year the economic numbers are all positive … the stock market is at record highs, unemployment is at record lows, mortgage interest rates are at record lows (as of this writing, conventional 30 year fixed is at 3.5%, jumbo loans are at 3.7%). The expectation is that rates will continue to trend down … we may even see 30 year fixed in the 2s!!
Inventory is extremely low. As we write this there are 2 homes for sale in all of Park Village and in Neighborhood Values … only 15 detached homes for sale in all of Rancho Peñasquitos! This has been an ongoing trend and we expect this trend to continue, and that's why evaluating a property is good to have professionals as the orange county property appraiser to help you to know your property exact value.
Low inventory combined with a strong economy and low interest rates will drive our housing market. Homes that are well priced, well prepared, and well marketed will sell relatively quickly at top dollar with multiple offers.
More and more seniors will take advantage of CA Prop 60 & 90, which allows home sellers over the age of 55 to downsize and move their current property tax to their next home. There are some caveats, so please call or email us for more information.
Our housing market will be active and vibrant throughout the spring and early summer. By September we would expect a marked slow-down as the election approaches. This is typical during presidential election years. If you're thinking of selling, please call us for a consultation sooner rather than later!
Park Village will remain a very desirable place to buy and live. Our community has a great deal to offer and demand will continue to be strong. Condition, preparation, education, proper pricing and expectations will be key to a successful home sale.
The Christensen Realty Group will continue to be the best choice when it comes to helping you buy or sell your home. We will continue creating value for our clients and this wonderful community!