When you need something more, but don't know what:
Eileen is a reader of books, a lover of history stories and a dedicated middle school history teacher. Her kids were out on their own and she found herself imagining what it would be like to downsize from the comfortable home where she had lived for 20 years. She still had time to figure things out as it would be a while before she would seriously consider retiring from teaching.
Then Covid happened and Eileen began to look at things differently and decided to retire at the end of the 2021 school year. After meeting with her financial advisor, she accepted the idea that to stay in her home would mean she needed to make financial adjustments. Downsizing to a smaller home seemed like an ideal solution and she could capitalize on the escalating market.
Over the summer, Eileen met with a few realtors but sensed a lack of enthusiasm for her home. The sale price estimates were disappointing, and she didn't feel a connection with any of the agents who she would lean on to guide her through the complexities of a home sale.
Discouraged by the lack of progress, Eileen signed up for the fall Neighborhood Garage Sale put on by the Christensen Realty Group (CRG). She had seen their marketing and knew of their good reputation and strong connection to her neighborhood. On the morning of the sale, Deb Christensen stopped by and struck up a conversation with Eileen.
The following week, Dan and Deb met with Eileen, toured her home, and listened carefully to her concerns about selling her property. Eileen made it clear that she wanted to put her home up for sale "as is." She did not want the hassle or expense of making changes and repairs to a home that she would not be living in much longer.
Years of dedicating herself to her young family and her students had meant that she deferred a lot of upkeep for her home. When a broken leg sidelined her, chores and home keeping went to the back burner. As time passed and priorities shifted, her home began to lose its shine.
Eileen now felt immobilized by thoughts of all that needed to be done to bring her home back to life. She knew from experience that finding contractors and tradespeople that were skilled, honest, and available for small jobs could take an enormous amount of time and lead to nothing getting done anytime soon.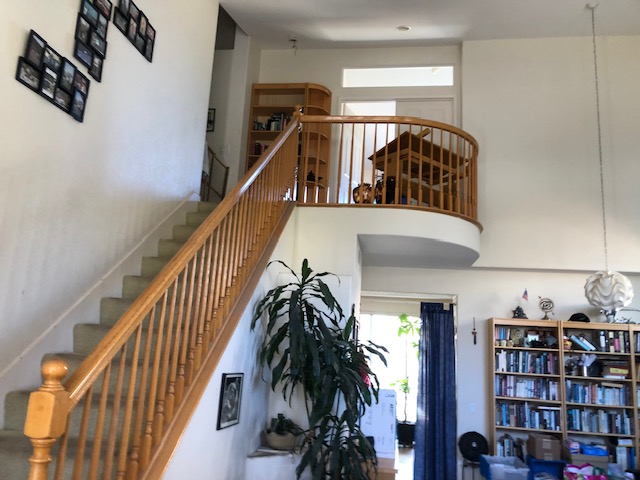 The Obvious Option …
At their next meeting, Dan and Deb gave Eileen a number of options to consider, one of which was an offer from them to purchase Eileen's home. Another option, the one Dan & Deb encouraged, was a proposal to prepare, market and sell her home. The centerpiece of the plan was to implement their Smart Fix Ups™ in which the Christensen Realty Group would help Eileen "flip" her own home with her being the beneficiary from selling her home at a higher price once the improvements and updates were done. CRG would mobilize their transformation team of contractors and home-care professionals to refresh, repair and elevate the look and condition of the home for maximum profit. The CRG Team would oversee the project to manage the budget, make material selections, handle scheduling, and keep the work on a strict timeline.
When Eileen saw the potential for what the Smart Fix Ups™ would mean to her bottom-line, she said "it was a no-brainer." This reluctant fixer-upper was moved by the evidence from other CRG transactions showing the return on investment and potential increase in the sale price of her home. Most encouraging of all was the team of pros working together, relieving her concerns about who, when and how to whip her house into shape, and get it ready for sale. And charges for all pre sale improvements would be at the close of escrow. There were absolutely no upfront costs to Eileen; no deposits, progress payments, fees, or interest charges!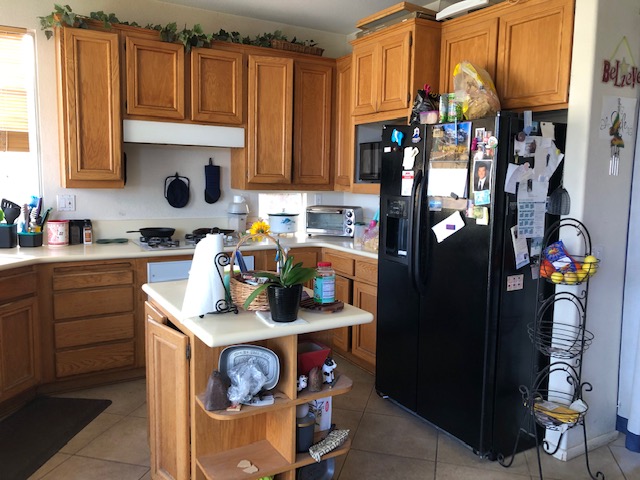 To get the ball rolling and relieve the pressure related to the process of moving out, CRG brought in their Client Concierge to work with Eileen on a plan to pack up her house. The first step was to think in broad categories for "keep," "storage" or "donate." The CC broke the job down into timelines and checklists to keep Eileen accountable for progress toward the big goal of emptying her house and helped organize "staging zones" in the garage, kitchen and living areas.
Meanwhile, the Transformation Team got busy on the house itself. Deb handled the selection of paint color, carpet, countertop material, appliances, hardware, sinks, faucets, and light fixtures to design a visual flow that would make the home "POP" in a competitive market. Ryan, CRG Listing Manager who has years of construction experience, made regular check-ins with contractors to ensure work was progressing. When Eileen saw all that was being done, she began to relax and understood that her home was in good hands.
A Transformed Home is a SOLD Home
In just three weeks, the home was absolutely transformed. The fresh look featured soothing colors, fresh paint, carpet, counter tops, appliances, and crystal clear windows that filled the rooms with sparkling daylight, and a trimmed and organized landscape. Once the home was professionally cleaned, CRG's creative team took over and the home was professionally staged with furniture and accessories to suggest a comfortable, livable home. The overall effect was exciting! CRG's photographer put her home in the best possible light and Eileen's home was presented to the market …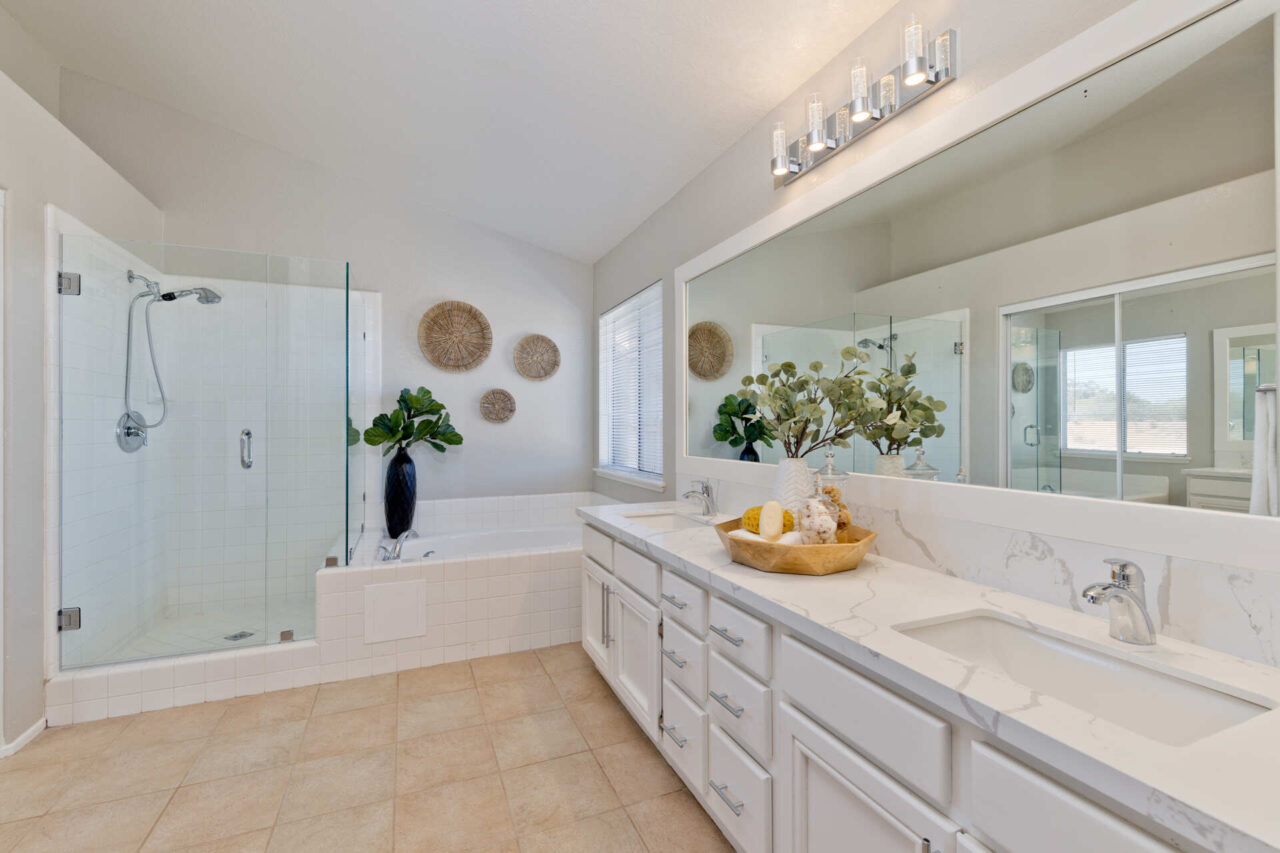 To give the home as much exposure as possible, the CRG marketing plan started on the internet where buyers and Realtors would see pictures that told a story of a home ready for a family. The CRG weekly email announced the "Just Listed" home to hundreds of readers who live and who want to live in a Rancho Penasquitos neighborhood. Two Open Houses, and 4 full days of showings for buyers and Realtors allowed over 100 people to explore the home in person.
Eileen's home may have needed extra attention, but her situation was not unusual: A homeowner who wanted to sell her home for maximum profit but needed more than a "listing agent" to guide the process, recommend improvements and position her home in the market for maximum exposure and profit.
Over the weekend, multiple offers were made, and the home was sold for waaay above the asking price. When saying the last goodbye to her neighbors, Eileen said "The best decision was my first decision, and that was to hire the Christensen Realty Group. I realized I had an opportunity to partner with people who knew how to maximize the value of my home and leverage it for my future. It was hard for me to let go of some of the details of my home, but they communicated about everything and gave me good advice to get through the process."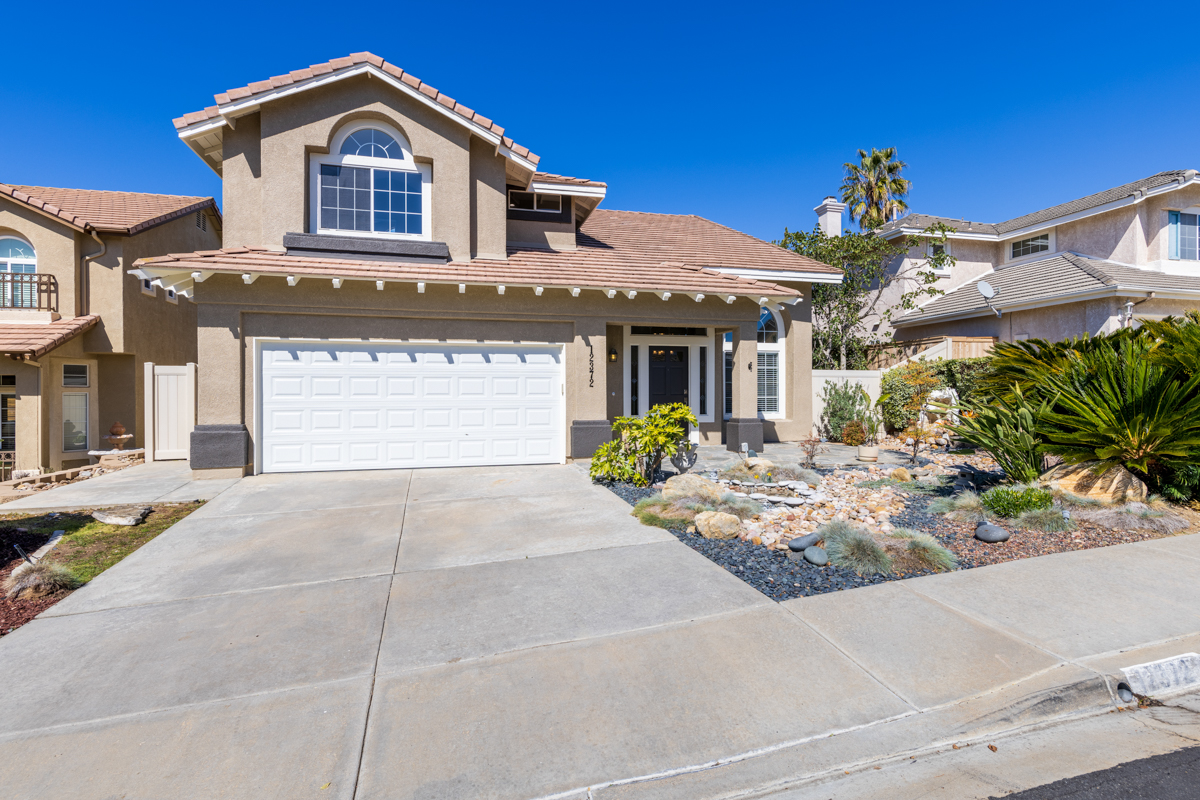 The Results are In
Eileen's home went on the market on 2/25/2022 with a list price of $1,499,900. It sold for $1,811,000 and closed escrow on 4/22/2022. That's what we call a fantastic return on investment! And Dan negotiated a 30-day free rent back to give Eileen the time she needed to prepare for her move to her new home in Tennessee.