"There comes a day when you realize turning the page is the best feeling in the world, because you realize there is so much more to the book than the page you are on." – Trent Shelton
Bill Haws knows a thing or two about football. He's been a high school game referee, and he is now the timekeeper for the San Diego State University Aztec's football games. All of these require focus and a precise understanding of the rules of the game. Bill knows football, but as he would tell you, until recently he did not know a lot about real estate.  
The Haws Family moved to Park Village in the late 1990s. The highlight reel of memories in their home on Buckwheat St. included the summer they put in a swimming pool and seasons when the home was a hub for neighborhood activity, kids, and sports. Kids grow up and life changes, but Bill was in no rush to turn this well-loved family home over to someone else.
One day in January of 2021, Bill asked former neighbors if they liked the realtor they had used. The neighbor's son who is a real estate developer, said in all his years in the business, he had never experienced a better, more thorough residential real estate transaction than the one handled for his parents by the Christensen Realty Group. (CRG) Bill was familiar with the gentleman's reputation as a tough and successful businessperson, so that endorsement was all the recommendation he needed.
By January 2022, Bill had been thinking. Things were changing at work; he would be retiring within the year and his brother and closest family members were no longer in the San Diego area. He began imagining spending time in other places, thinking about fishing, and traveling. But he still felt content in the home that held good memories and he was not in a hurry to make a change.
However, he decided to scout out the Christensen Realty Group anyway. He asked them for a market analysis of his home to see where it might lead. Right away, Bill was impressed by Dan and Deb's performance record in the Park Village neighborhood and their organized and thorough answers to his questions. Their team-approach assured him of their capacity to follow through on their suggestions. After their conversation, Bill realized he was getting comfortable with the idea of making some changes to his life, so he made the decision to hire CRG to sell his home.
To get the ball rolling, Dan and Deb described two options for Bill to consider. The first was to make a few necessary repairs and then list the home for sale quickly. Bill could handle some of the work himself, but he was concerned about how long it could take since he was still working full time.
The second option included a longer list of improvements recommended to make the home as attractive to buyers as possible. Dan and Deb showed Bill the potential return on investment that these "Smart Fixups" would make in the potential sale price of his home. He was encouraged but recognized that any mistakes or delays could be costly. By working with CRG's contractor, they would set a tight schedule and be ready to list the home in a few weeks. Now that Bill had committed to selling his home, he pushed aside any hesitation he had felt and was eager to get started.
Best of all for Bill, the Smart Fixups would be paid for out of escrow proceeds at the end of the transaction. With a game plan in place, he let CRG take the lead on getting his home in shape for a starting position in a competitive market.
The Smart Fixups included painting the entire inside of the home, replacing a few light fixtures, updating the main bathroom, cleaning the carpet, and making sure the kitchen, living areas and windows were polished to a sparkling shine. For a finishing touch, the plant beds would be refreshed with bark, and colorful blooming plants added around the blue swimming pool.
As soon as everything was done, CRG's dream team home stagers brought in neutral contemporary furniture, inviting textures of décor, and pops of color. The home was professionally photographed in its best light and an open house planned for the weekend.
After a week, a full price offer was accepted, and Bill's home went under contract. He was surprised by the emotional attachment he still felt to this cheerful home. Knowing that a new homeowner was as excited about the home as he and his family had been "back when" gave him comfort and perspective to say goodbye and turn the page to something new.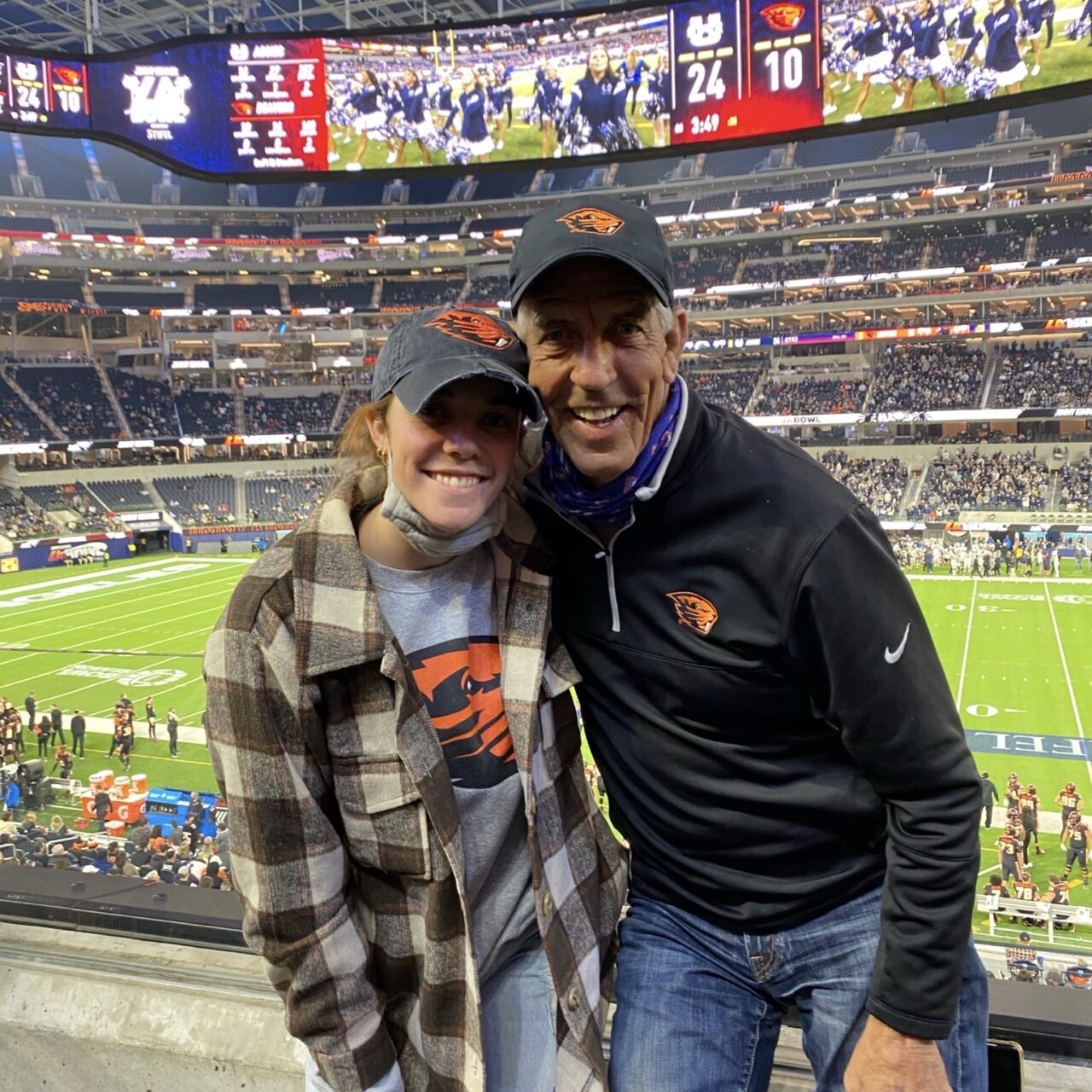 He didn't know it at the time, but the neighbor's recommendation to scout out the Christensen Realty Group had set him on a path toward reaching a goal: Having options. Bill can enjoy thinking about his options for what he will do in the future. Whether it be in San Diego, at a Minnesota lake-house enjoying summers with family, or in an RV traveling through warm climates during the winter, his future looks like a winner.