When Murphy is a "No-Show"
Everyone who has endeavored to do something and comes up against complications can relate to the concept that there may be unseen forces working against us. The idea of things going wrong when they need to go right has been around for centuries. Most of us are familiar with the adage known as "Murphy's Law" that says, "if anything can go wrong, it will go wrong." Well, what about other times when everything just goes… right?
Introducing Tom and Wanda McCormick: residents of the Park Village neighborhood in Rancho Penasquitos going back to 1998. When Tom and Wanda acquired their Park Village home, they loved its bright natural light and the fact that it was "turnkey" – ready to be lived in by a young and growing family. Over the next decades, they continually updated and maintained the home.
They enjoyed the quiet neighborhood, the proximity to the Los Penasquitos Canyon Preserve and happily spending time in their comfortable yard, watching their family grow. They loved this house like a member of the family, and it showed. They took care of it and made improvements to make it more of a reflection of their lifestyle. Their home was the setting for family milestones, neighborhood gatherings and special memories made through 25 years of "McCormick Family History."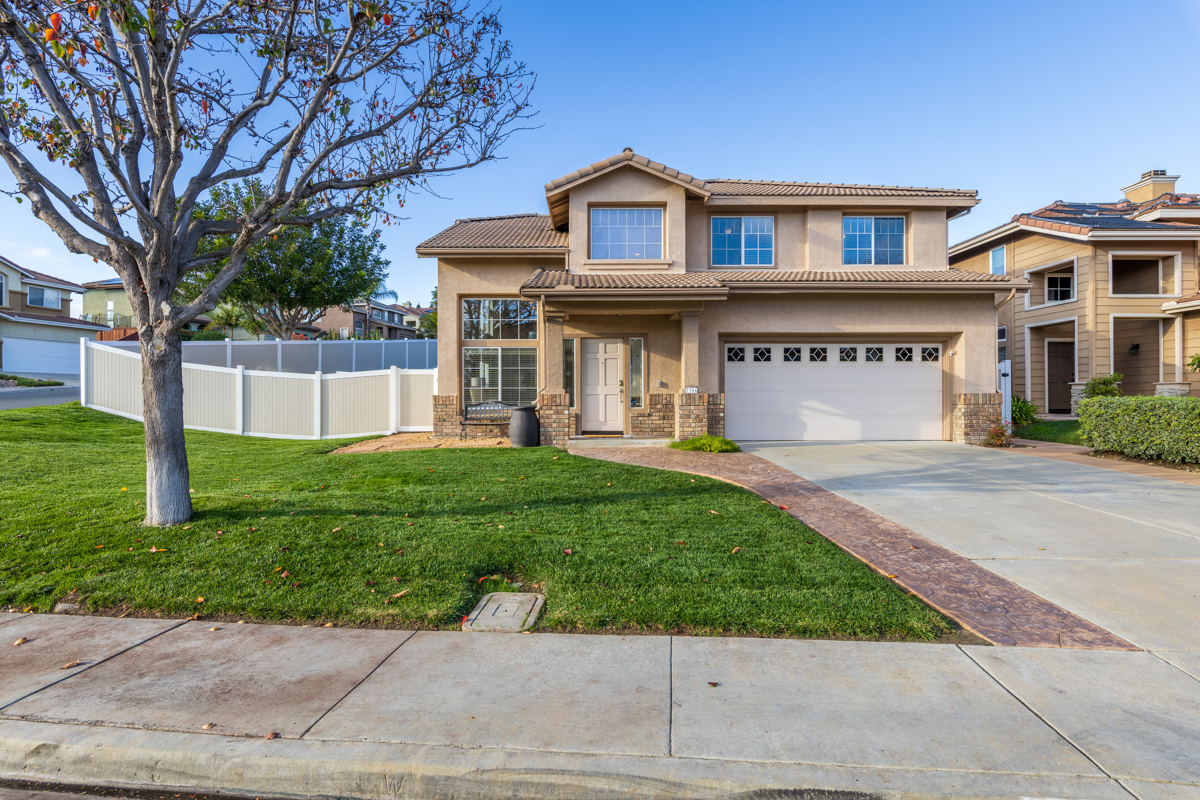 So far, so good
As the McCormick's lifestyle and priorities changed, they began to think about spending more time at their second home, closer to family. For a while, having two homes made sense, but as their children were no longer living with them, they began to assess what made sense for their situation, their dreams, and their next stage of life. The upkeep of a big family home and yard was taking a toll on their time, and the focus of their life was leaning more toward the out-of-town relatives and friends. So, they decided to imagine moving 100% to be near extended family. But that would mean trusting their much-loved home to someone new. Could anyone love it as much as they had? What about finding the right team to evaluate their selling options? And what about the new people who would take their place – would they appreciate the neighbors, the neighborhood, and the charming life to be lived in this home? So many questions…
For an average person or couple, a home purchase or sale transaction happens 6 times in life, which is not enough experience for the average person to learn the process or pitfalls. That is exactly why the McCormick's made it a priority to find someone they connected with to lead them through the home-sale process, and someone who shared their appreciation for the "total package" of their home – the location, the neighbors, the neighborhood, and the setting. Tom and Wanda interviewed real estate agents who were professional, capable, and enthusiastic, but when they met with Dan and Deb Christensen of the Christensen Realty Group, they experienced something more.
Dan and Deb had a conversation with the McCormick's and Tom described that "we found Dan and Deb professional and very comfortable to communicate with. We found them to be sincere in their opinions and feedback". As active real estate agents in the Park Village neighborhood, CRG (Christensen Realty Group) had relevant experience knowing what buyers were looking for at the higher price point suggested for the McCormick's home, and how to achieve the best outcome for the seller AND buyer. They proposed the steps needed to prepare their home for sale and gave factual projections for what they could expect in terms of sale price and timeline.
That time when everything went right
CRG's Team of professionals followed the timeline and steps agreed upon with the McCormick's and seamlessly took care of the preparations to make the house shine and sparkle for its internet and open house debut. Because the home was well cared for, the list of SmartFixUps was short and easily addressed in just a few days. Next came staging, home-cleaning, and photographing the home to prepare for the MLS. Again, the CRG Team went to work "back-to-back-to-back" under the scheduling genius and close watch of Deb, CRG's Creative Director.
Once the home was visible to the public on the internet, there was a lot of buzz, and the process now became about qualified buyers getting to see the home in person. Over the next few days, full price offers were sent to Dan who met with Tom and Wanda to go through them together, evaluating the options and answering their questions about next steps. Tom recalled "The sale of this home was much less stressful and less complicated than our recent purchase of our second home. We were kept informed by CRG and updated throughout the listing and selling process. Dan made the offer analysis and final decision "very simple." And all this occurred while Tom and Wanda were living in their second home in another state!
Things can still go sideways
When a purchase offer is accepted and an earnest money deposit is given, a chain reaction of communication begins to flow like a Rube Goldberg maze, and ends only when every t is crossed, and i is dotted. Jessica, CRG's Escrow Manager, joined the conversation at this point and expertly guided the flow of inspections, reporting and recording of documents to ensure that all parties would be prepared for that magic moment called "Close of Escrow" when the boxes are checked, contingencies satisfied, the money goes where it's supposed to go, and the DEED is recorded.
 Happy conclusions
Without skipping a beat, the sale of the McCormick's home closed on time, and they left Rancho Penasquitos with a moving van and hearts full of happy memories. Feeling satisfied with the outcome of their home sale, Tom and Wanda recalled being grateful to Dan and Deb and the CRG Team for walking with them through each step of the transaction. "We kept waiting for Murphy's Law to kick in, but it never happened! Quite the opposite was true. Everything went right according to plan. How great is that?"